Greetings peeps. Finally got the other 2 Rhinos and the Landraider from my old force painted up. Pretty strait forward really, no complex resorations or conversions.
Rhino's for the 5th and 6th Squads. No razor option as the lids where already glued down.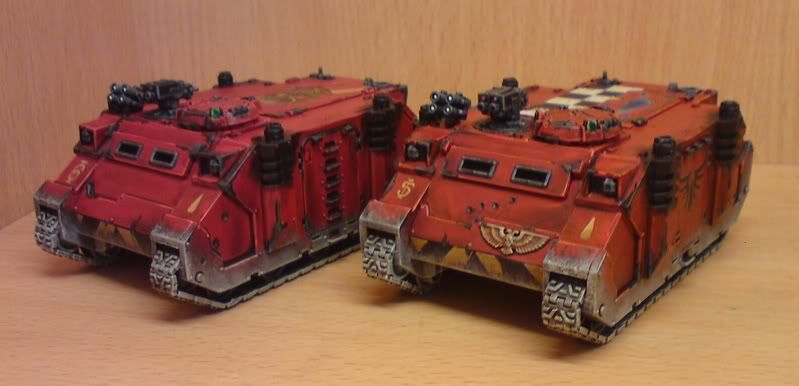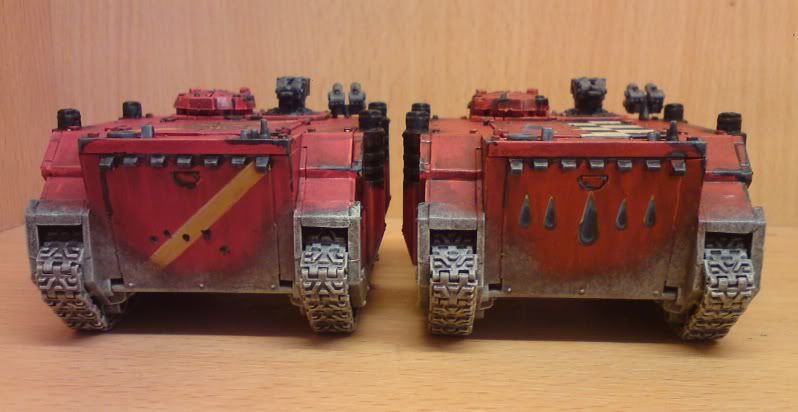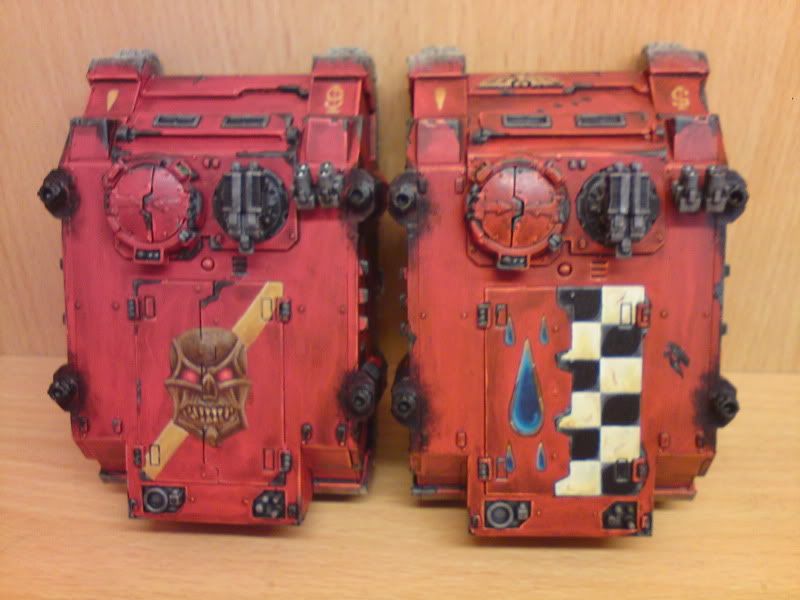 The Landraider I simply darkened up in the same manor as the old squads. I redid some of the detail and added more to bring it into line with the rest of my vehicles.
Before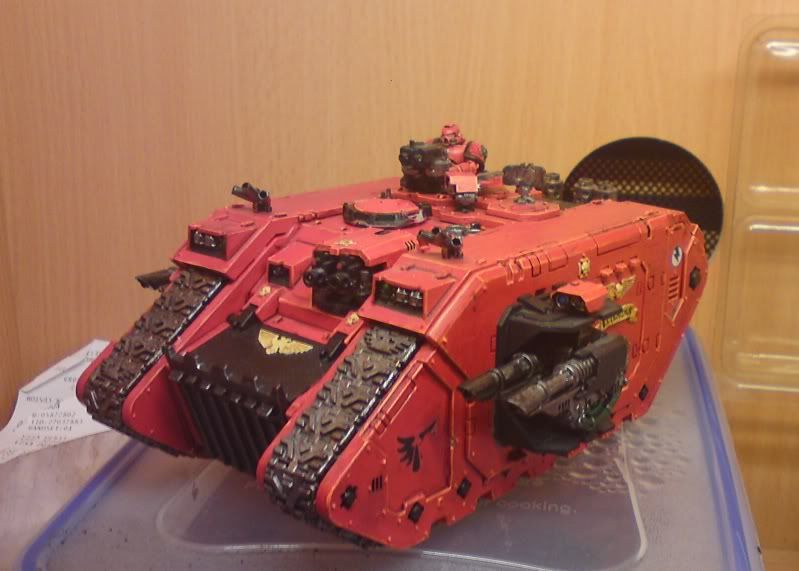 After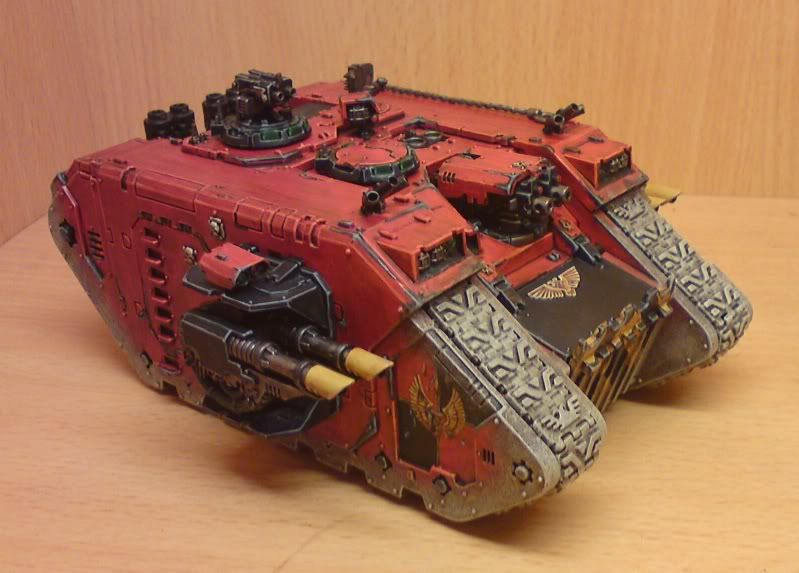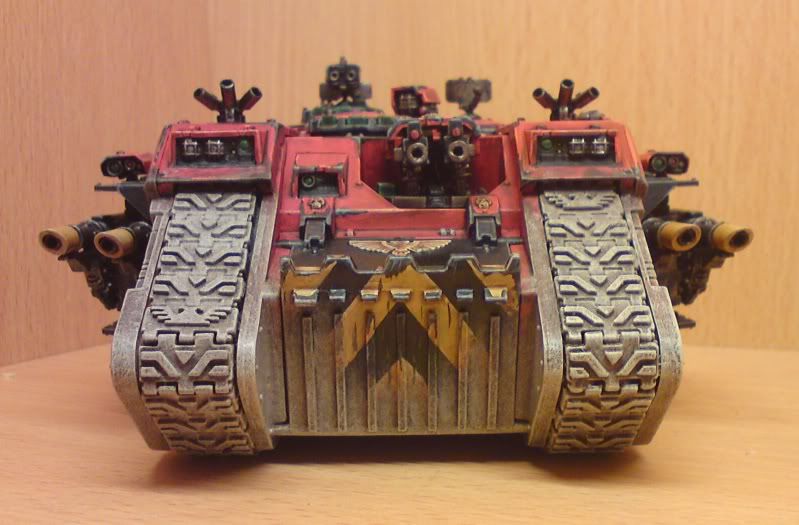 While technically I can use the Landraiders for any squad, I am putting the heraldry for Veteran squad leaders (Terminators/Sterguard/Vanguard) This one bears the heraldry of Lorenzo from space hulk.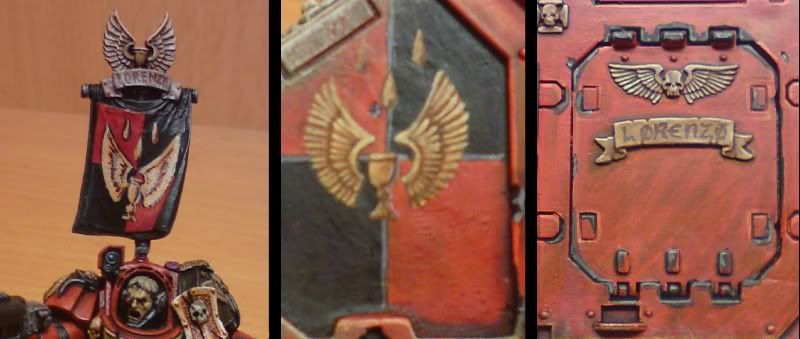 My free hand has improved a lil since I painted Lorenzo...
Feel free to comment or crit.
Nathanael