Hi folks. Been a month since I posted anything new
But never fear, the Avatar lookilike Sham Geek has something new too share, lol.
I've been working on two Predator Tanks. One is one of my MK1 Conversions, the other is just a regular kit. As usual, I have magnetised the weapons so I can take pretty much any loadout on both tanks. The nly exception (for the moment) is I can only take one Annilator Pred as I only have one Twin Linked Lascannon between them (for now)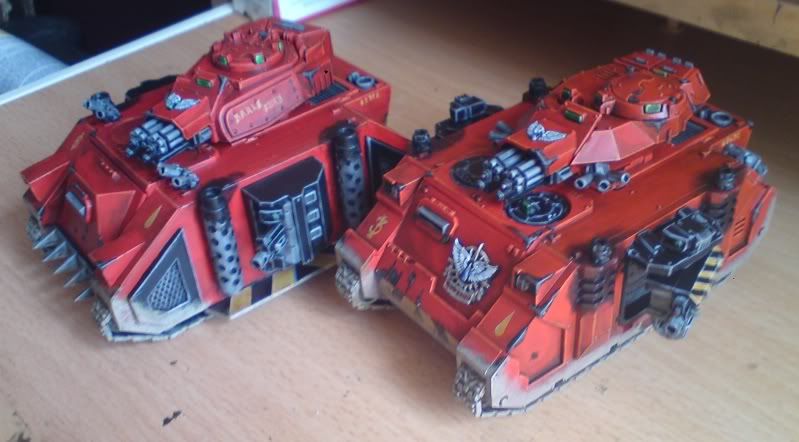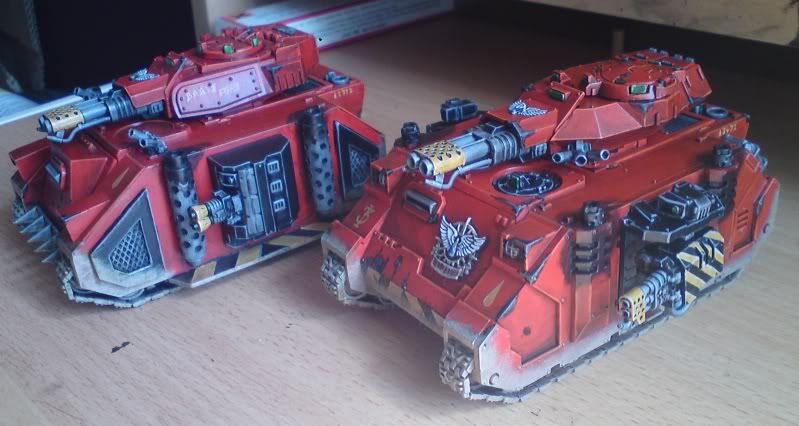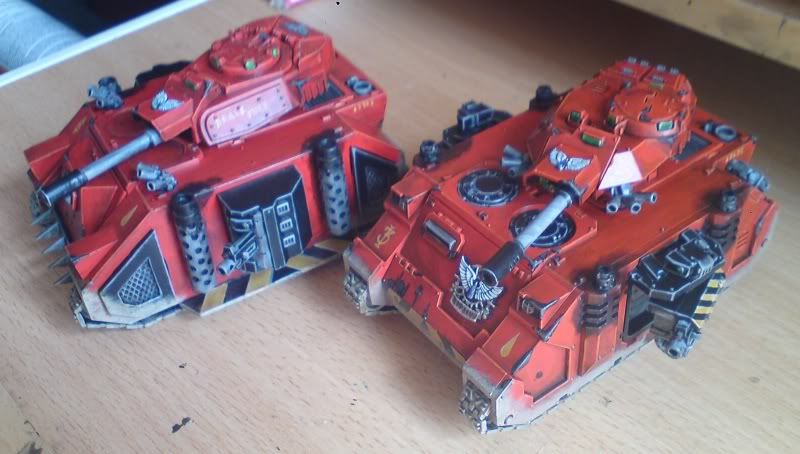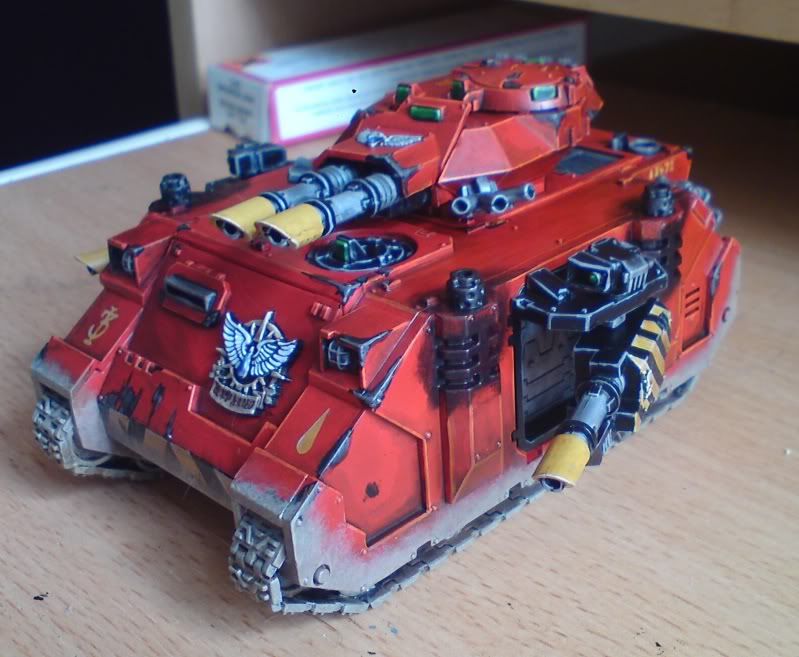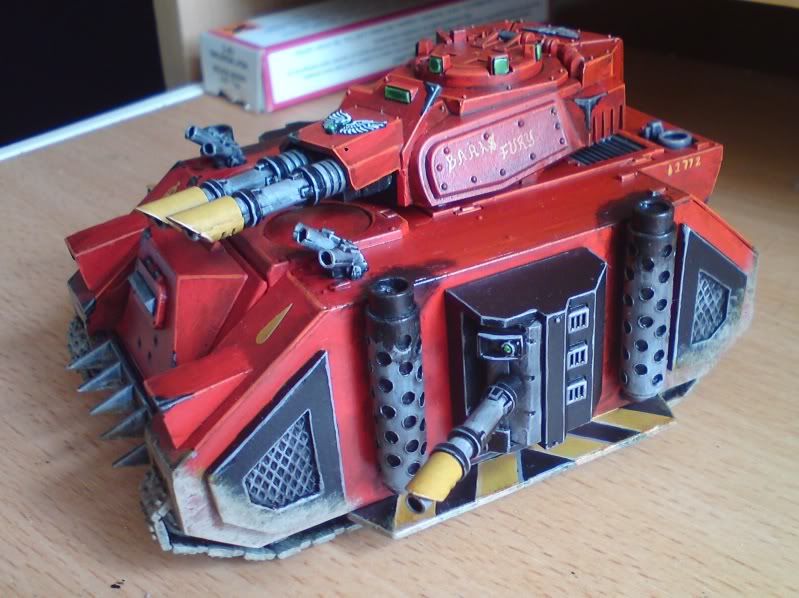 Next I will be making a start on my FellBlade, I have everything I need appart from time too do it (although I may also run out of paint). So watch this space.
Also, I am going to be at some point working my recently re-aquired old Blood Angels into my existing force, although there is definately a noticeable difference between the old and new. It is just too good an opetunity to miss.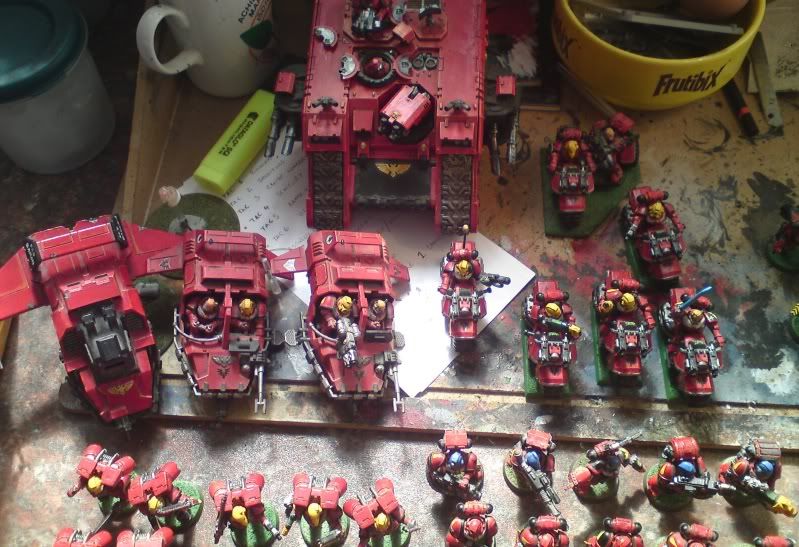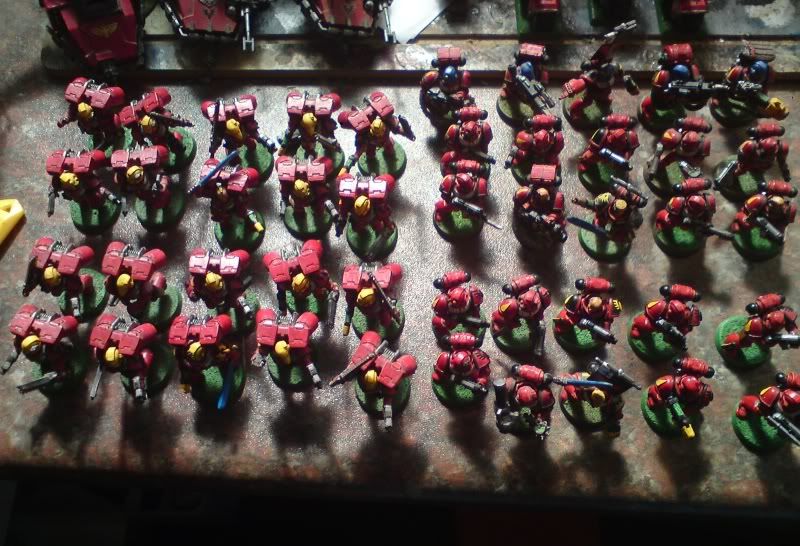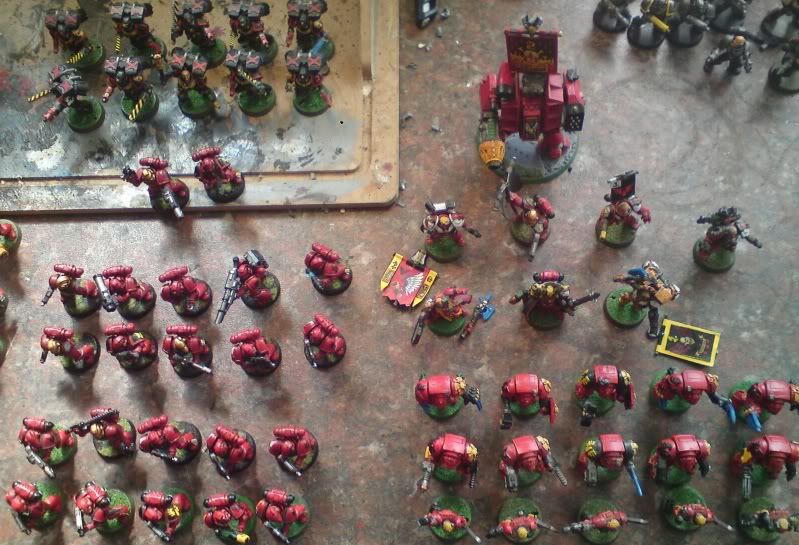 Comparison shots.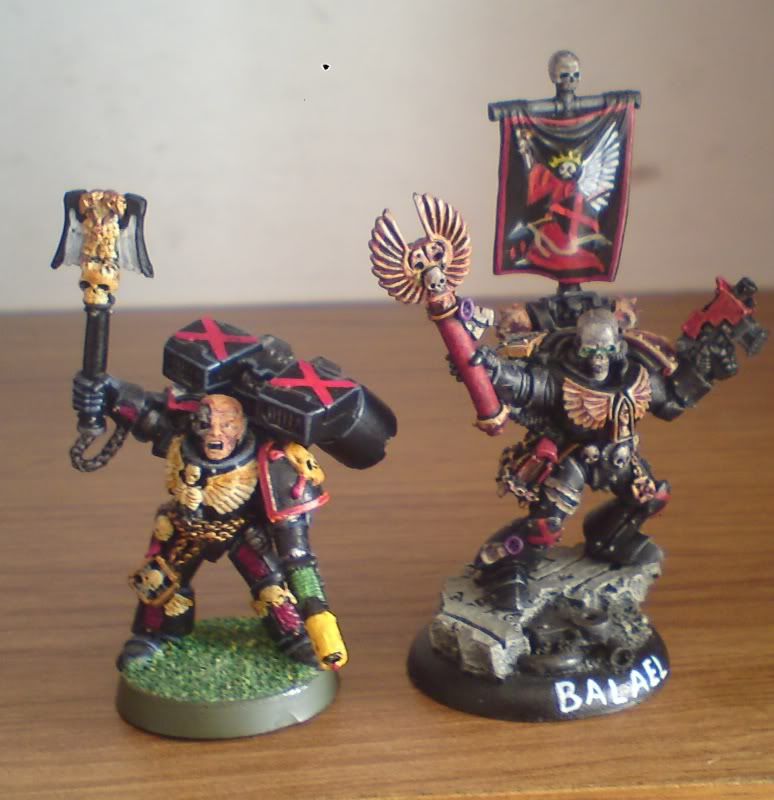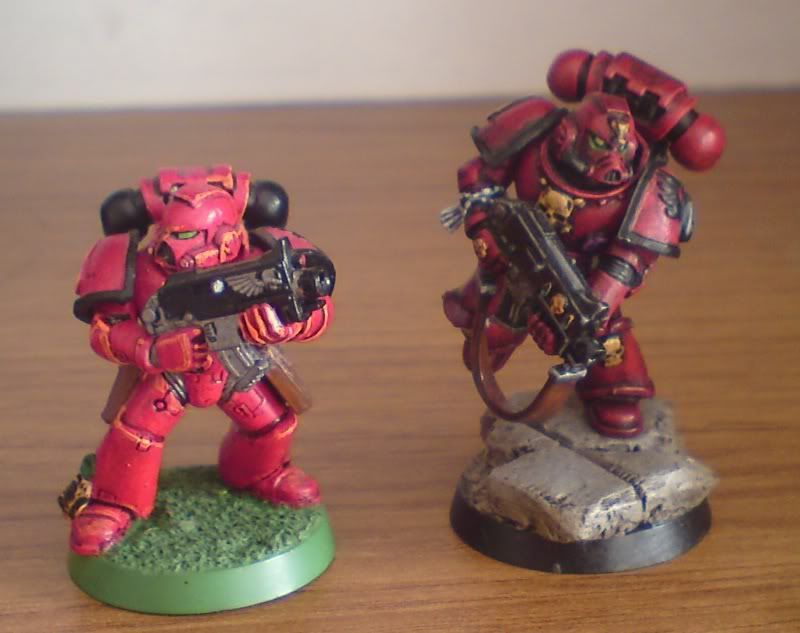 I think I am going to leave the 'metalics' untouched. But I plan on using some washes to bring down the bright bright BRIGHT red from the old, to be more in like with the darker grittier red of my newer force. I am also going to rework some of the detailing, perhaps swap out a couple pieces to tie it in with my current BA force. The only thing I haven't decided upon is weather to have them 2nd Co. too or make them a different Co. of BA.
As always C&C is both welcome and appreciated.
Nathanael