Howdy guys, building/painting has been fairly show this past month. Lot of real world stuff been taking up my time.
But I finially got my Super Heavy Fellblade tank finished. Well.... I still have to varnish it, but the weather is not co-operating at the moment. But other than that it is done.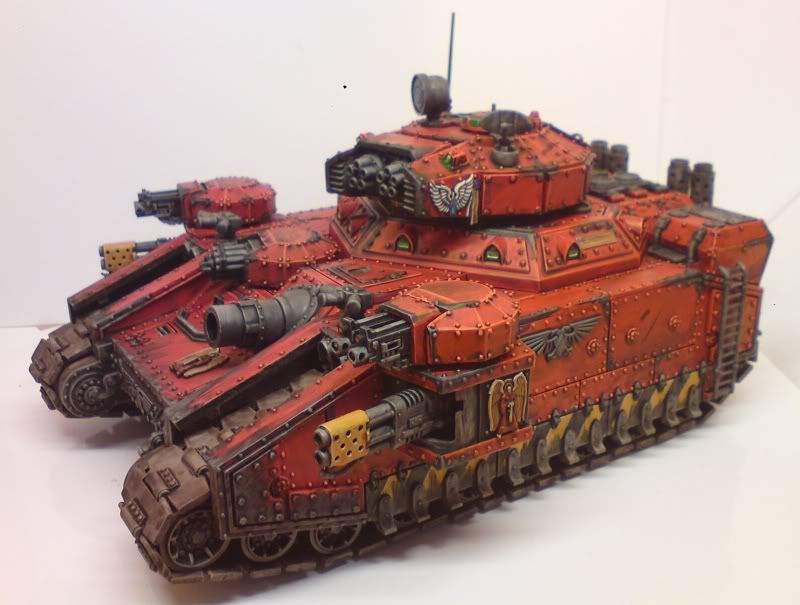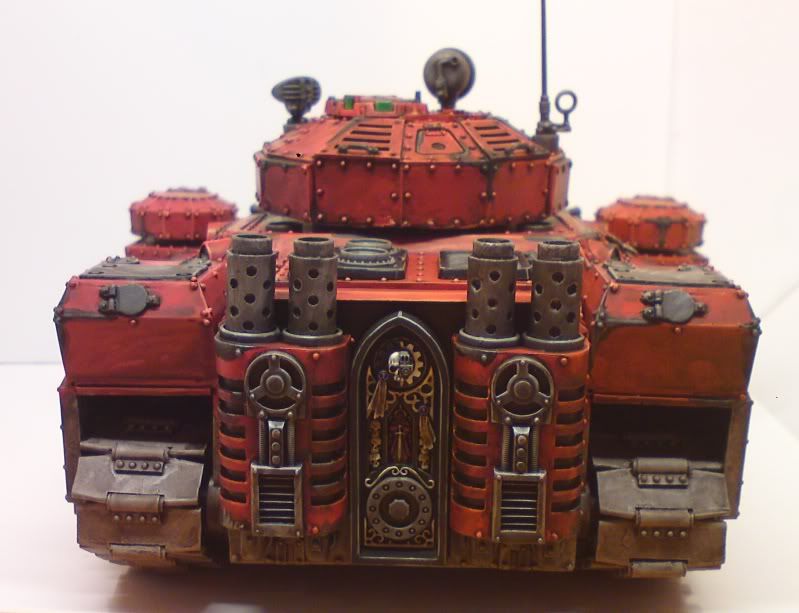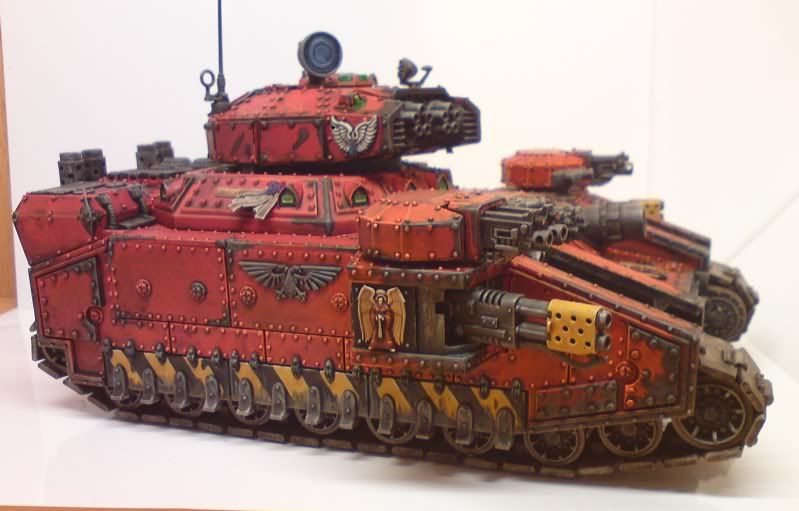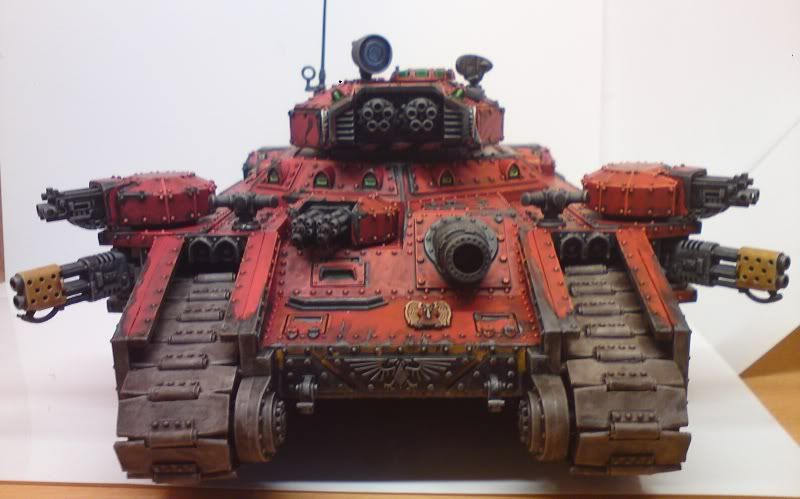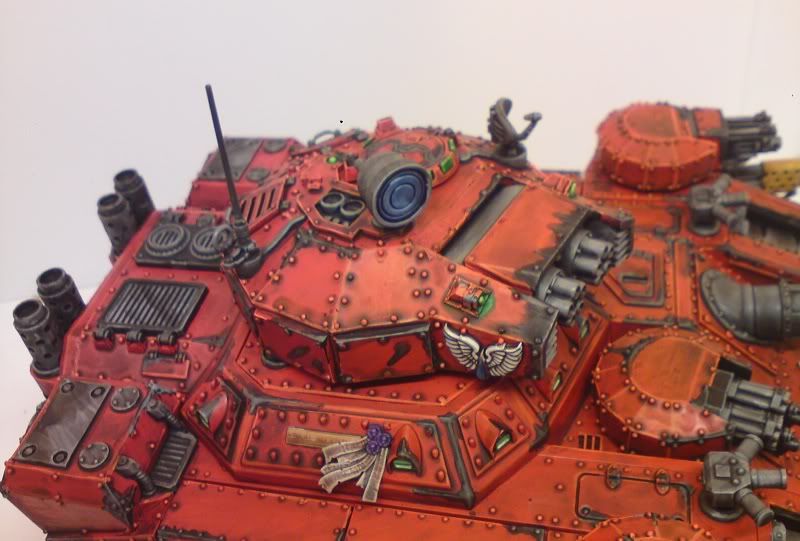 The tracks I haven't painted quite the same as previous models, but that is because I ran out of some of my paints and haven't had the time to go get some more.
The main Turret and mounting plate, the 3 smaller Turrets, the engins and fuel tanks and the tracks are resin mod parts and are produced by an American company called Blood and Skulls Industries.
Any comments, critisisms and questions are all welcome and appreciated guys. Hope you enjoy
Nathanael