When I said I was interested in the new Eldar, I was given some figures. A Farseer (metal) 3 Warlocks (metal, but not going to use them). A box of plastic Dire Avengers (10 in a box! not 5 like the new sets). Some plastic guardians (not using as they've been butchered with glue) and a built plastic Falcon ( bit messy, but workable).
This week I've been painting up the Farseer and the Ranger squad. I trimmed the fin off the back of the Farseer's Helm. I think they look better without.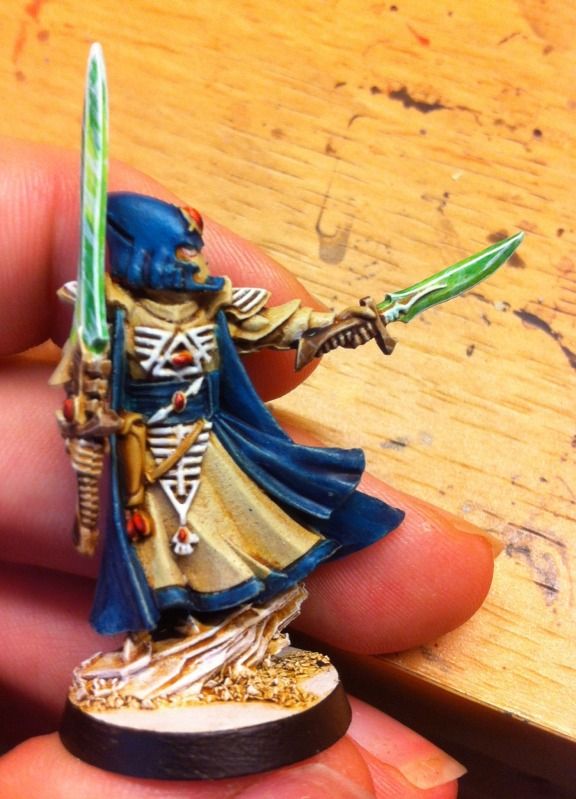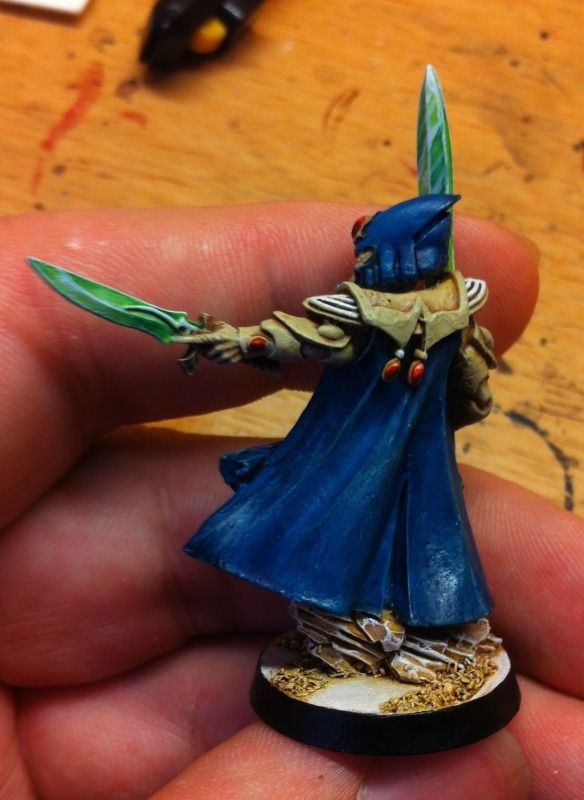 To do the blades I started with a white base, over which a used a watered down Scorpion Green. I then selective used Thraka Green wash to make parts o the blade darker. Once this dried, I did hard edge highlights with white and random strikes across the blades at approx 45° angles.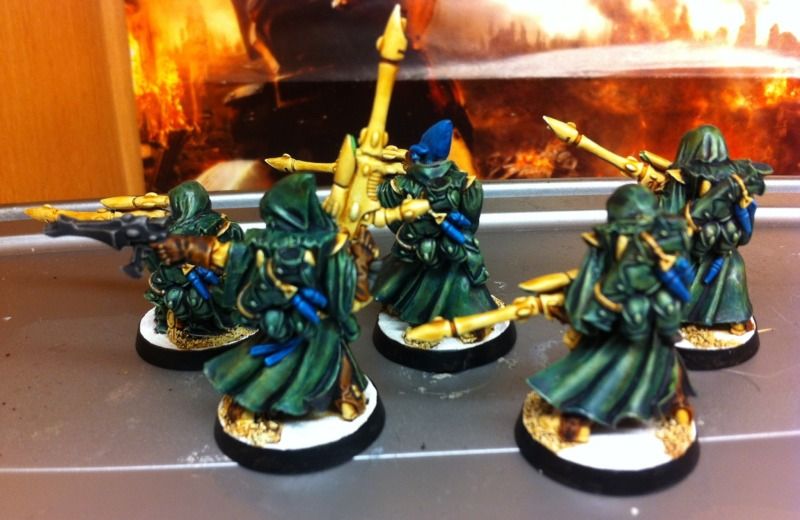 The cloaks I'm particularly proud of. From a Bone base, I did and Earthshade wash, followed by a Thraka Green wash, followed by an Asurmen Blue wash.
Comments and criticisms welcome as always.