I collected eldar for a while many years ago in 3rd edition (I think). With the release of the new codex, I thought I'd start a new eldar force. The colours I've gone for are Bleached Bone (Ushabti Bone) and Hawk Turquoise (Sotek Green). As for style, I'm basing them more towards the Biel Tan.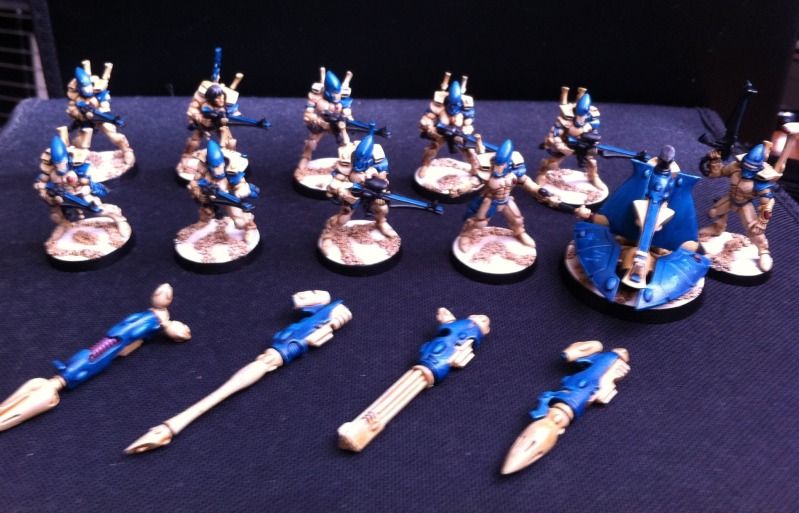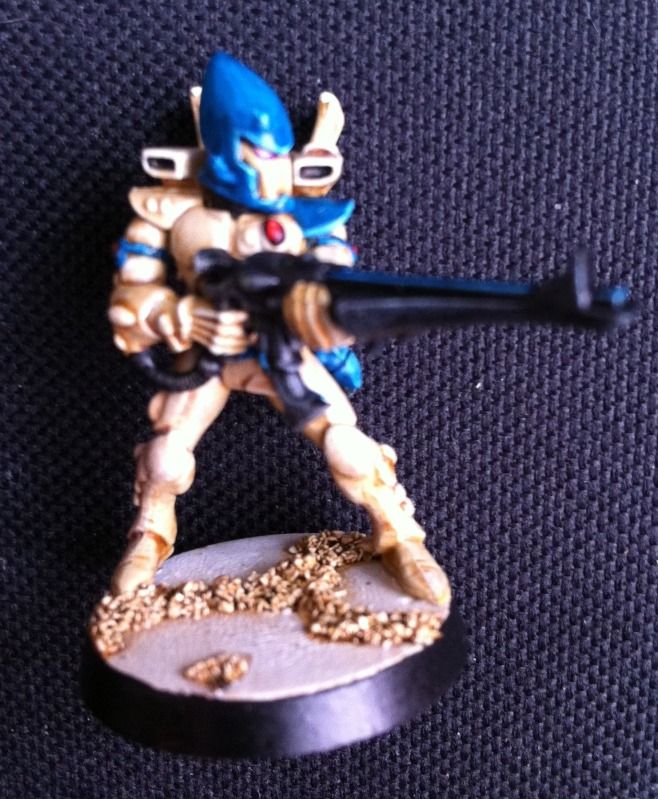 Someone asked me to do a little tute on the bases so here it is.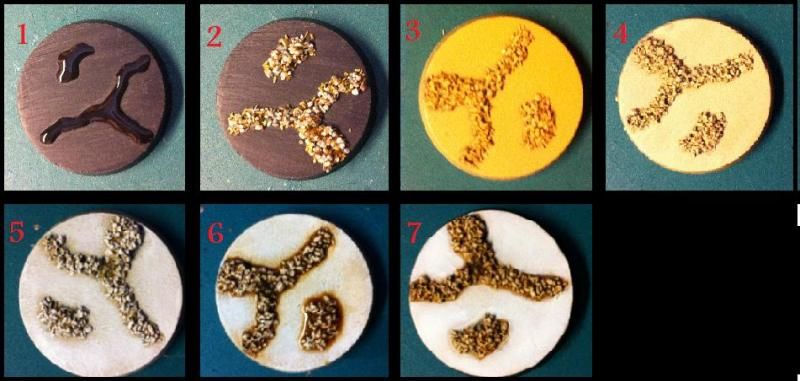 1,2) I sanded the base smooth. Then selectively applied glue and then dipped the base in my flock/gravel mix box.
3) Then I sprayed it Desert Yellow (Or just use Zandri Dust)
4,5) Next I dry brushed it Ushabti Bone followed by Skull White.
6) When dry, I liberally washed just the gravel. While the wash was still wet I brushed clear water to the smooth parts of the base to blend the wash in.
7) Once dry, I then went over the smooth parts with a very very watered down skull white.
You can easily do different patterns at step 1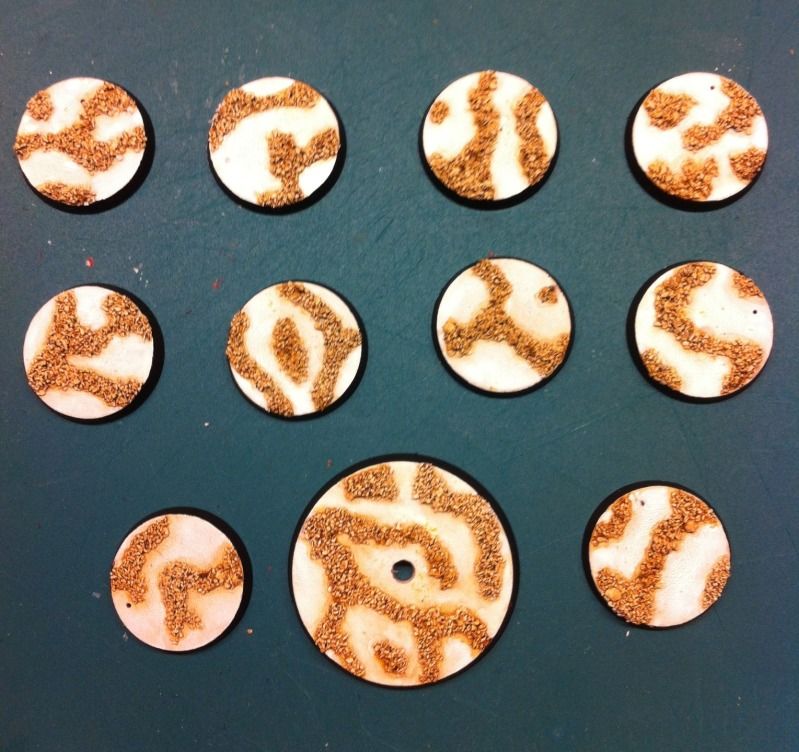 Comments and Criticisms welcome.