Howdy folks.
I've been asked by a client to build and magnetise a Khador Demolisher/Devastator/Spriggan so that all 3 options can be easily swapped out. But I am not painting the model, just building.
First off, Itrimmed the flash off as much as I could (The Warmachine plastics are really tough to work with)
As per the clients request, the arms are to be pinned from the body right through to the elbow joint.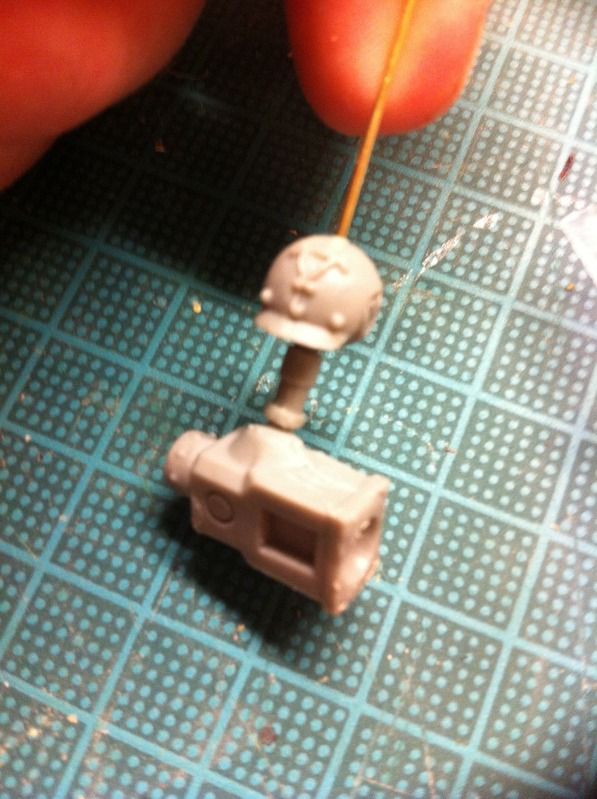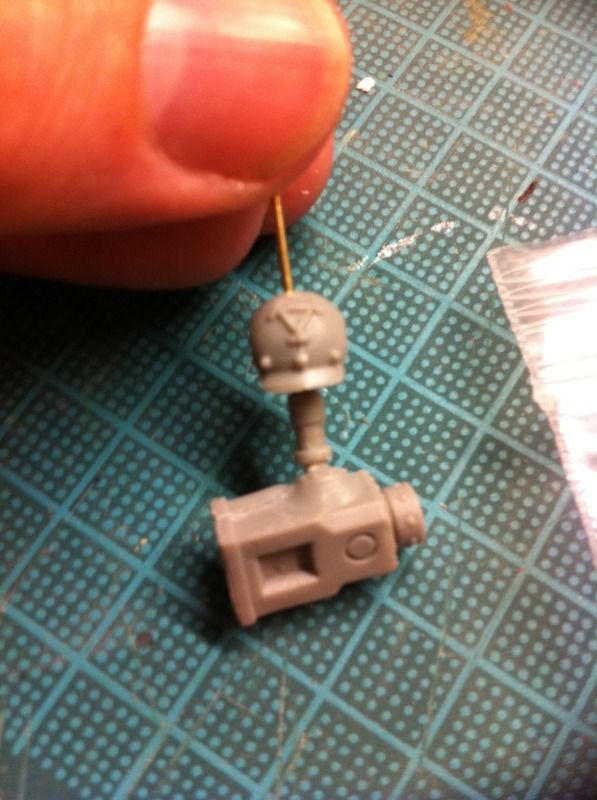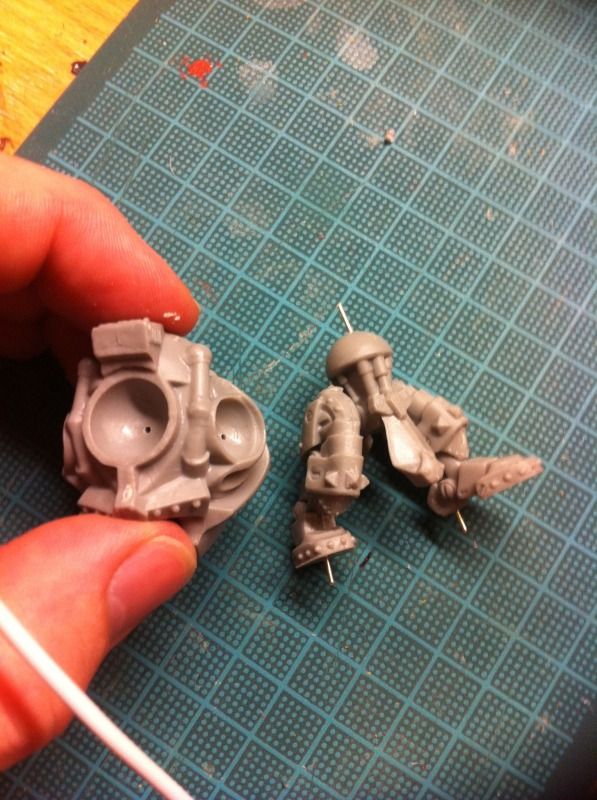 I haven't glued any of the arm pieces yet, as I still need to drill the slots for the magnets on the forearms.
The same is true of the body. The legs however are glued together now. I've also put the pins in so that the legs can be pinned to the base and the body.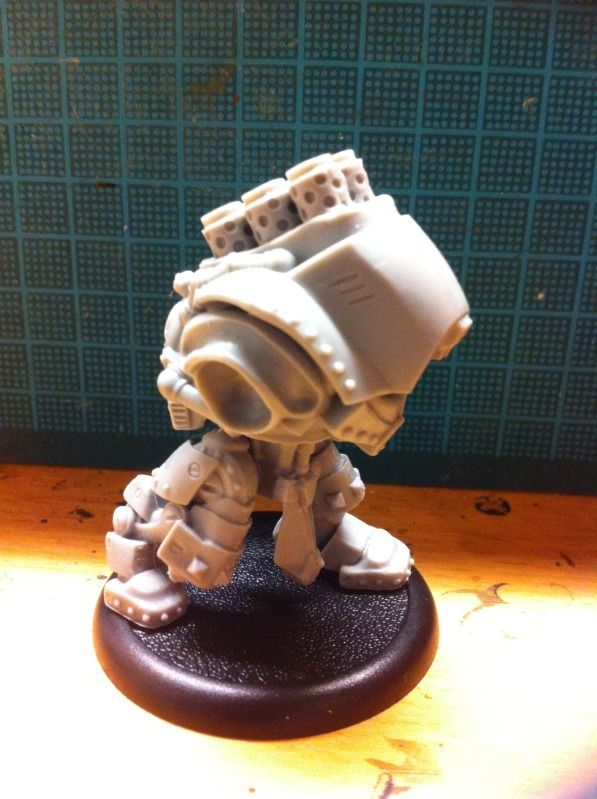 I've also sorted out all the pieces into the right groups ready for when I get the magnets.
The magnets the client supplied were too big. But not wanting to feel like he'd wasted money on them he asked me to try using them, which i totally understand. But as I feared they were just too big, so I ordered some smaller magnets
Larger magnets.
As I feared drilling the holes for the larger magnets left the edges painfully thin, even going through on one side. This was the most favourable place use the bigger mags. But it was also the easiest place to repair.
So after a little green stuff, I started again with the 2mm x 1mm mags.
I first drill with a pin vice. I use the GW one, but there are other manufacturers that make them. Then I follow by using a 1/8th drill bit, again by hand. Don't be tempted to go in full steam. Drill a little, check your depth test fitting the collumn of magnets. If you haven't gone far enough, drill a bit more and test again. If you get the depth right, you will NOT have to do any filling
It's a good idea to paint one end of the collumn of magnets so that you can be sure to get them all the correct polarity. I painted one end red, then when I came to do the opposite pices, I painted the other end blue.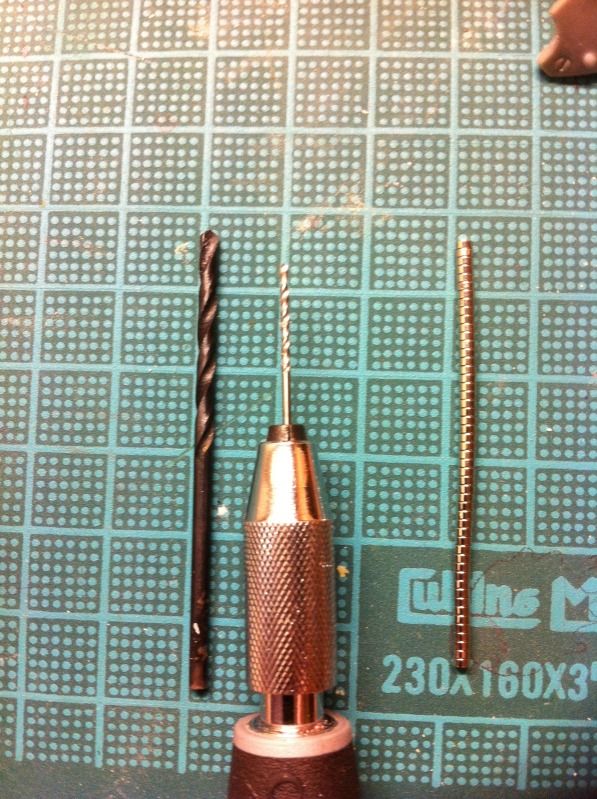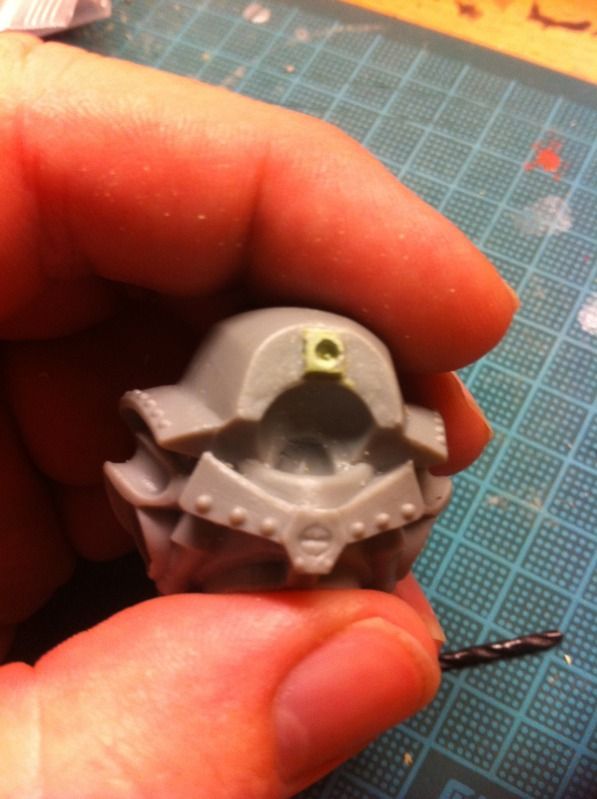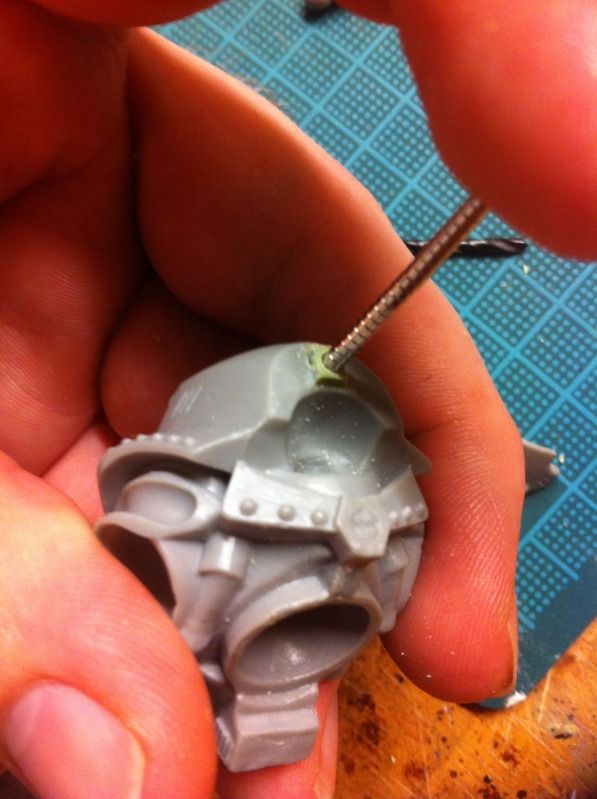 The magnets should sit flush to the model as if the stick out, the piece won't sit strait. To shallow, the pieces will be easy to knock off.
I repeated this process for all the pieces totalling 25 magnets (I think.. Could be 24, lol). In the end there was:-
A Demolisher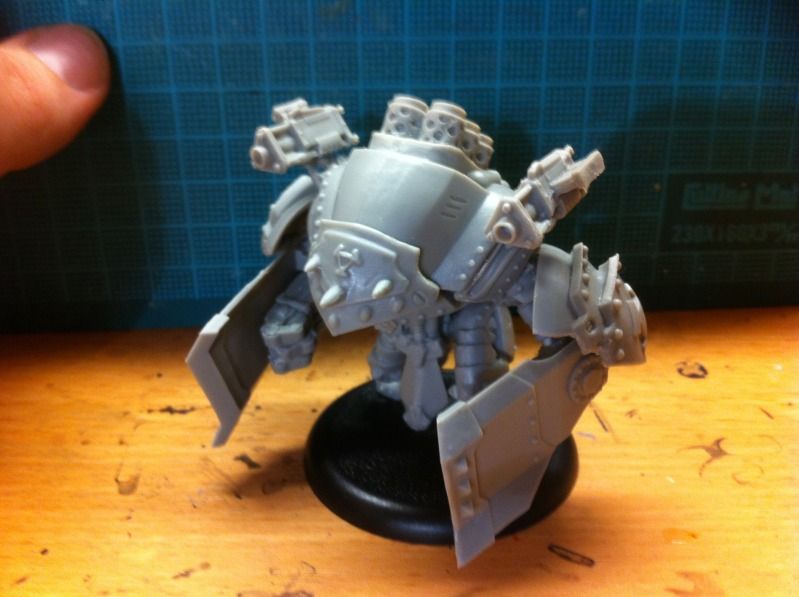 A Devastator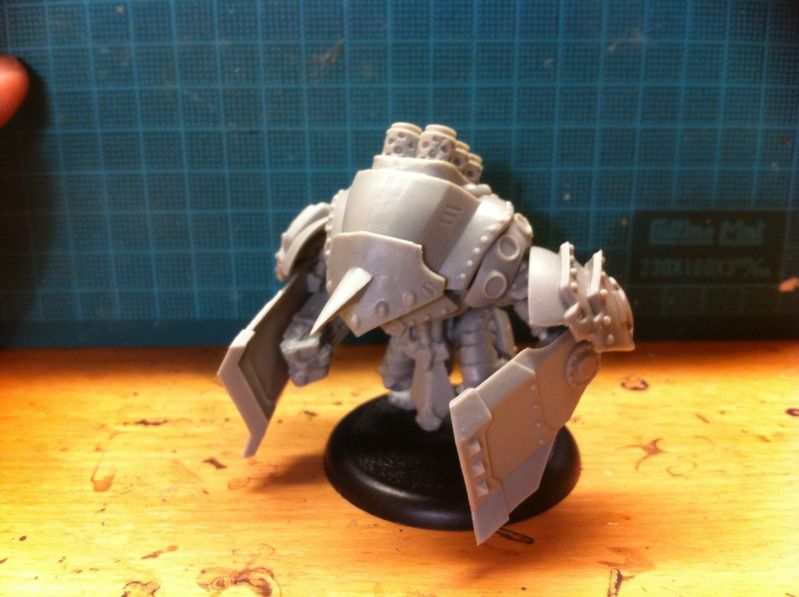 And a Spaiggan
This is where my commission ends. I hope the client is happy with my work.
Any and all comments welcome.
Nathanael