Greetings peeps. Finally got the other 2 Rhinos and the Landraider from my old force painted up. Pretty strait forward really, no complex resorations or conversions.
Rhino's for the 5th and 6th Squads. No razor option as the lids where already glued down.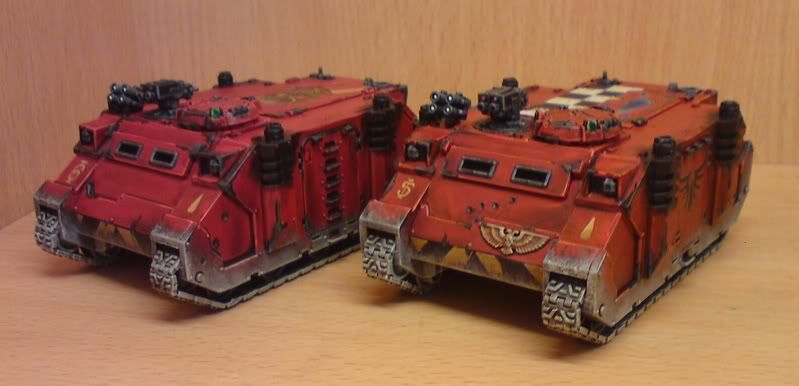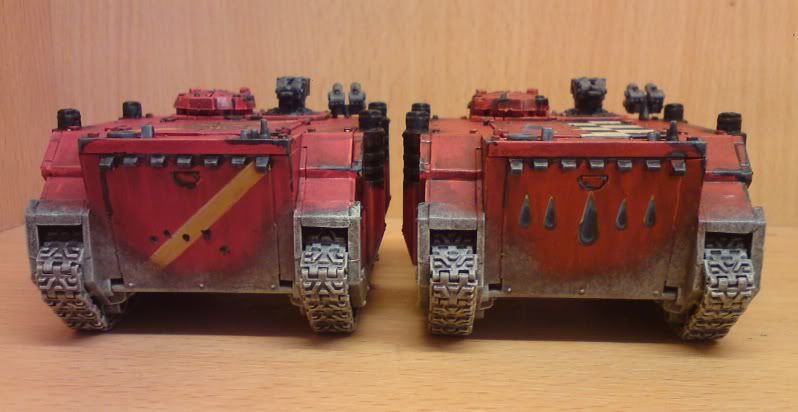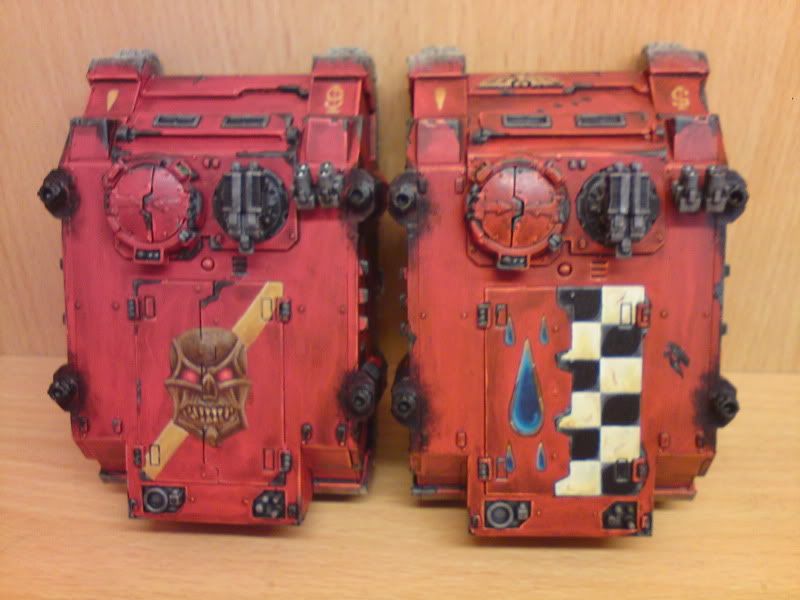 The Landraider I simply darkened up in the same manor as the old squads. I redid some of the detail and added more to bring it into line with the rest of my vehicles.
Before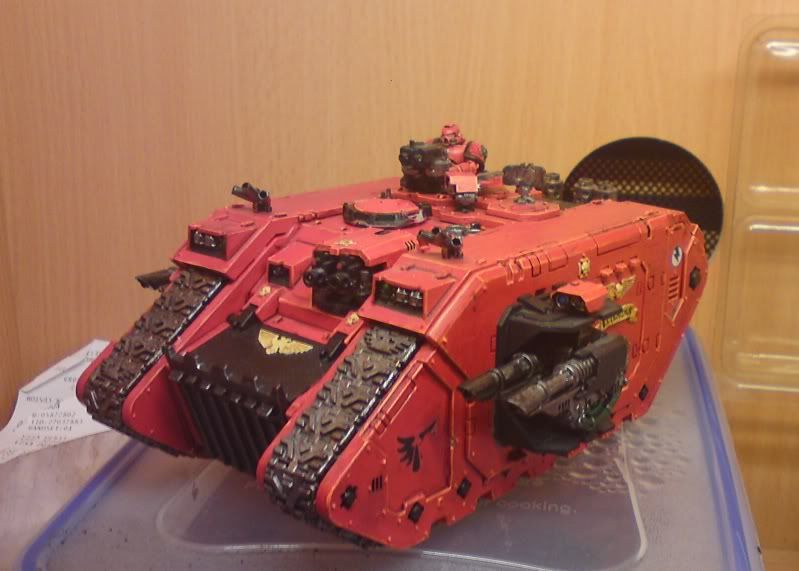 After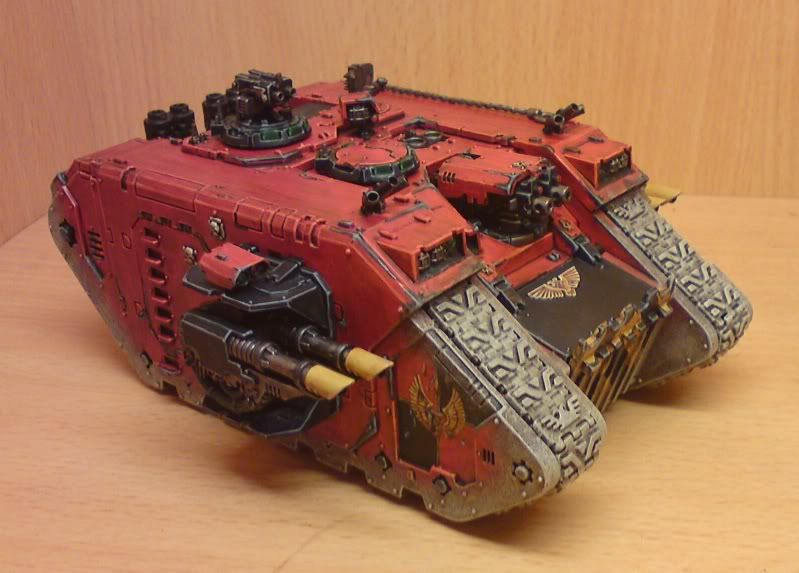 ...
[ Continued ]