Malifaux Bases
Posted:
Thu Sep 12, 2013 1:54 pm
First off, I'd like to thank Spack for the dedicated Malifaux section! Thank you
This thread is going to be dedicated to purely the Malifaux figures I build/paint. First I'll add links to my previous blog entries here for easy reference.
Arcanist: Kaeris' Crew
Ten Thunders: The Thunder
Arcanists: Steamborg Executioner
Ten Thunders: Oiran
Now onto updates.
My wife, Jacqueline, has expressed an interest in Malifaux to the point we've played several games now.
So far she's been using the Kaeris crew, but I asked to look over the range and pick a crew out she likes the look of. And she picked the Arcanists Marcus crew. So this past couple weeks I've been work on them.
I asked what kind of detail she'd like on the bases, and how she'd like them painted. This is what we came up with.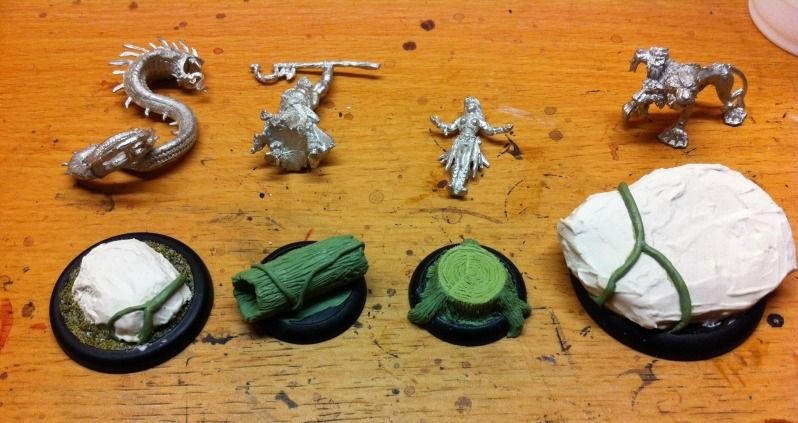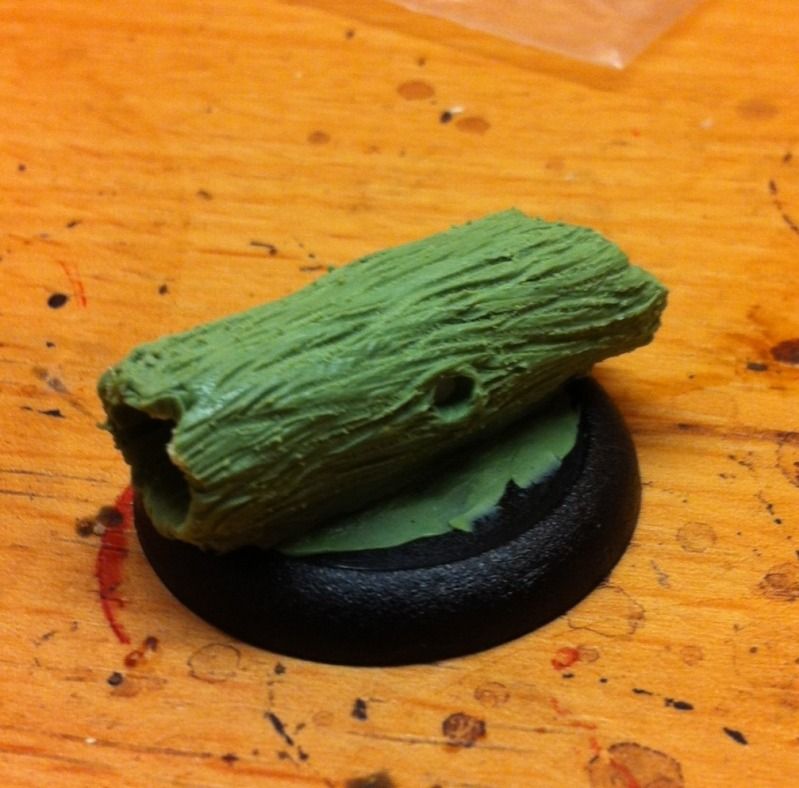 The bases are sculpted. The tree stump and log are a mix of Green Stuff and Miliput and the rock is Filla over balsa wood.
Marcus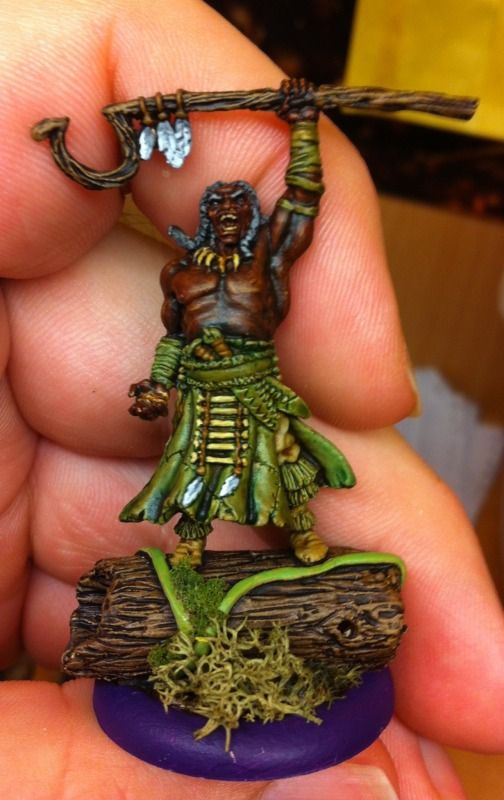 I was quite happy with how Marcus came out as I've not painted dark skin before. I think he came out quite well. Should be noted this is the Alternative Marcus model, not the box set version.
Myranda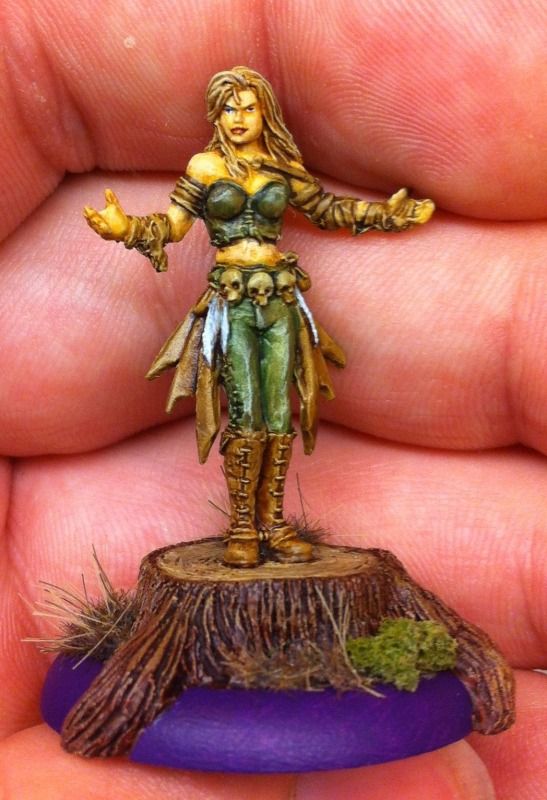 Sabertooth Cerberus
The ivy growing across the rock is Army Paint Poison Ivy. I can't recommend this stuff enough! It looks awesome.
Razorspine Rattler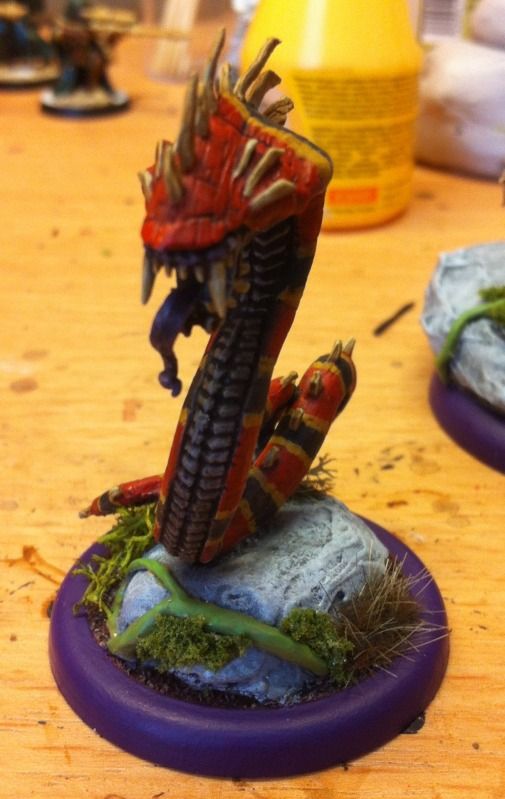 Added to these Jacq chose a set of Malifaux Raptors.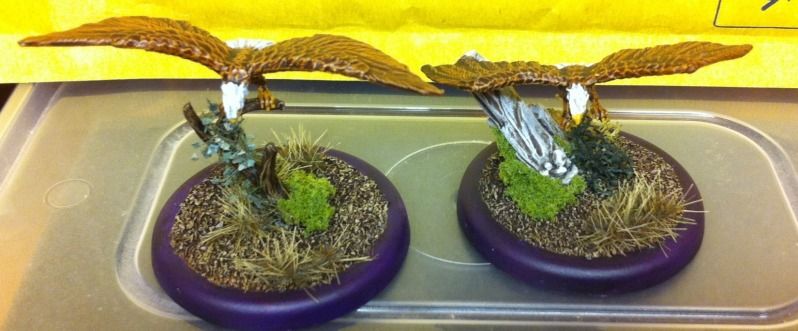 I didn't sculpt the branch or rock on these. They are part of the model.
She also got a set of Guild Hounds. Yes they are Guild Faction, but Marcus can hire Beasts from any faction without cost penalty.
I did sculpt the log and rock on these two.
I think the next purchases for the Marcus crew will be a second Sabertooth Cerberus, some more Raptors, a Hoarcat Pride and possibly some Molemen. This crew is going to be quite a powerful crew I predict..
Comments and Criticisms welcome.