---
Hi folks. I have now finished the 2 Dreadnoughts and altered my 1st Furioso.

First of all I present the Librarian Furioso, Brother Fierenzo.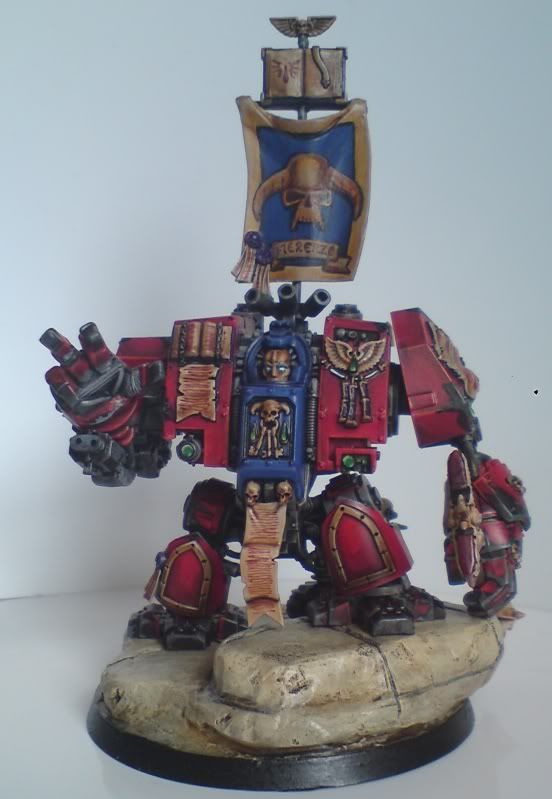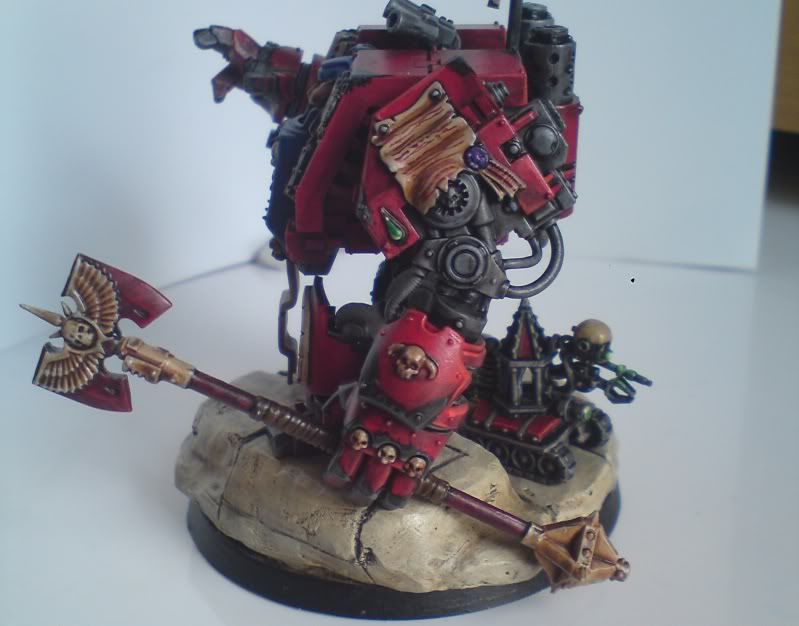 2nd, may I present Brother Nobilus. A former Captain of the 2nd Co, who upon internment within the armour sargophicicus of a Dreadnought, succomed to the Black Rage.




Since the release of GW's plastic Furioso with Magna graple, I decided to scrap the one I made on my 1st Furioso. I haven't painted the new graple yet, but I did re-do the fists. And have now upgraded to Blood Tallons. The Smoke launchers and Searchlight are magnetised, so I can remove them to add the Graple when needed.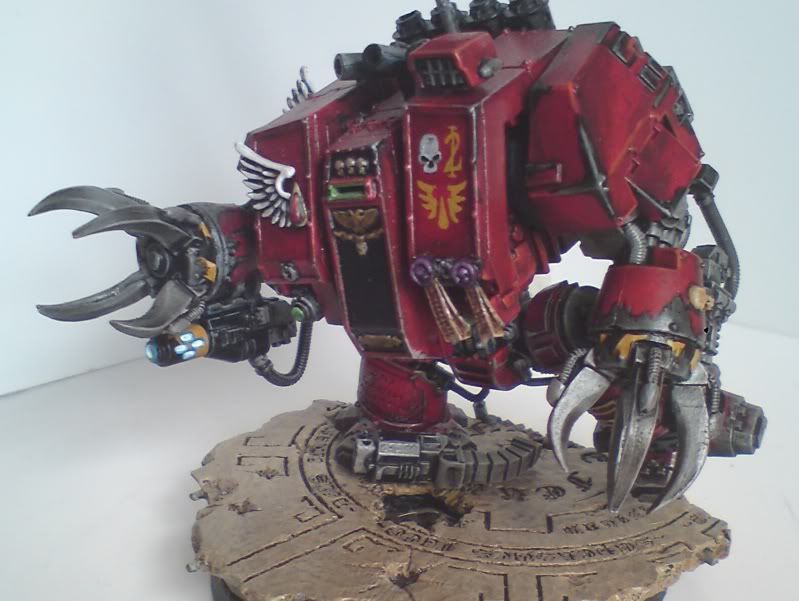 And here is a group shot of all 3 together.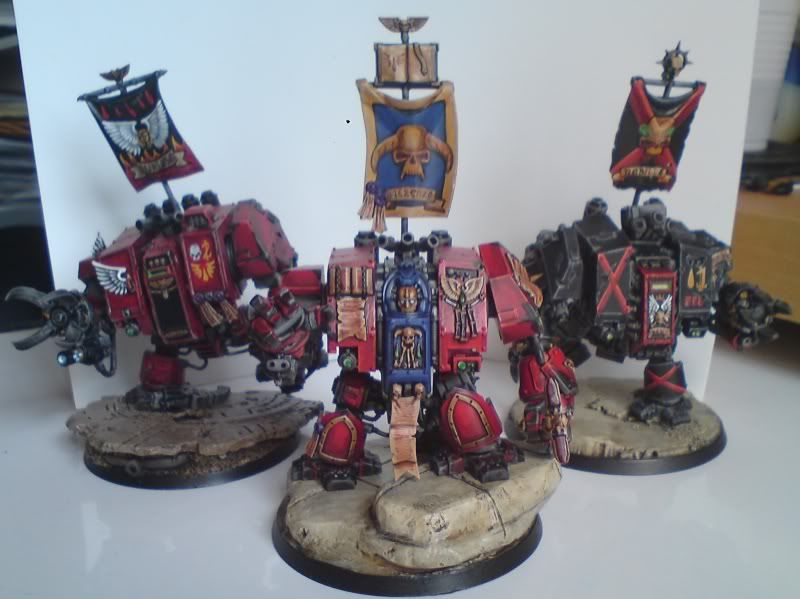 Comments and Crits is welcome and appreciated as always.

Nathanael