I was going to test this out. But I might as well make a first post.
My Blood Angels thus far..
Chaplin Baleal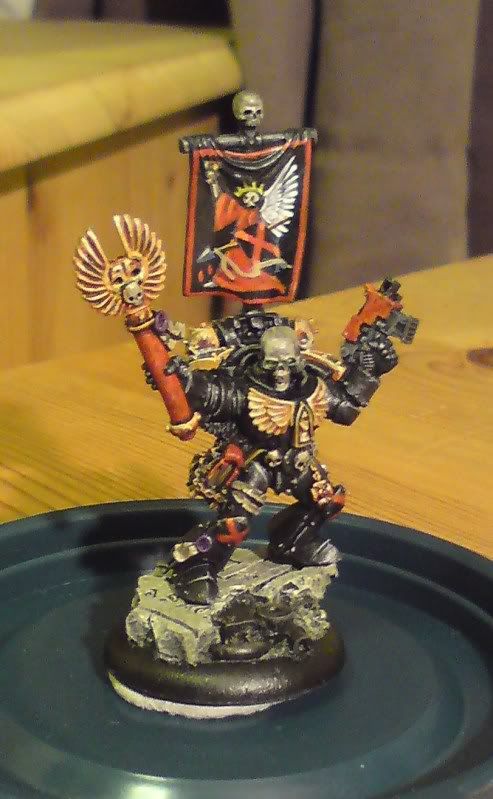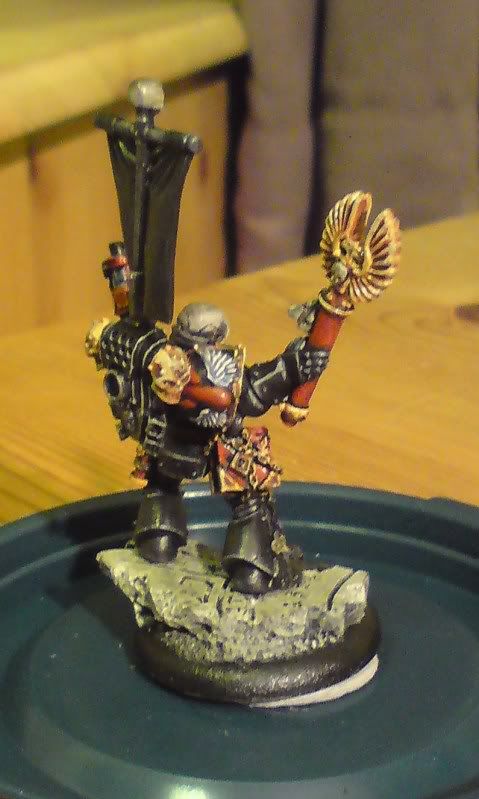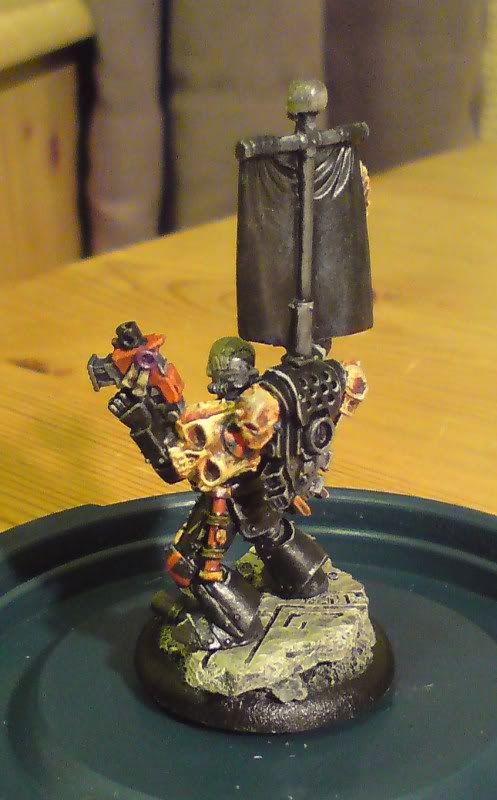 When I posted this on B&C, Some didn't believe I freehanded the banner... So, I painted another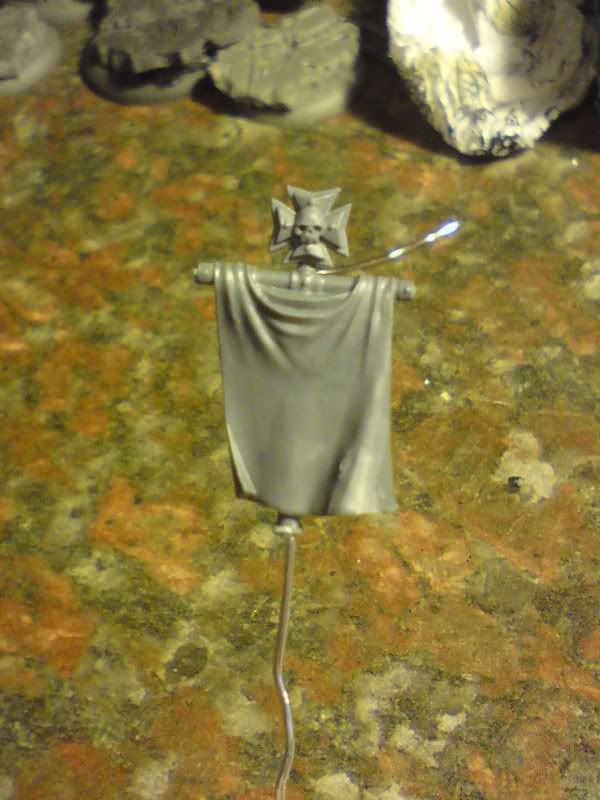 I started by under coating with Chaos Black. then I dry brushed the lifted area with Shadow gray, followed by Fortress Gray. I then did a very light wash with Badab Black (which I didn't on the original) because I rushed it a bit.
I then outlined the main features in Shadow Gray.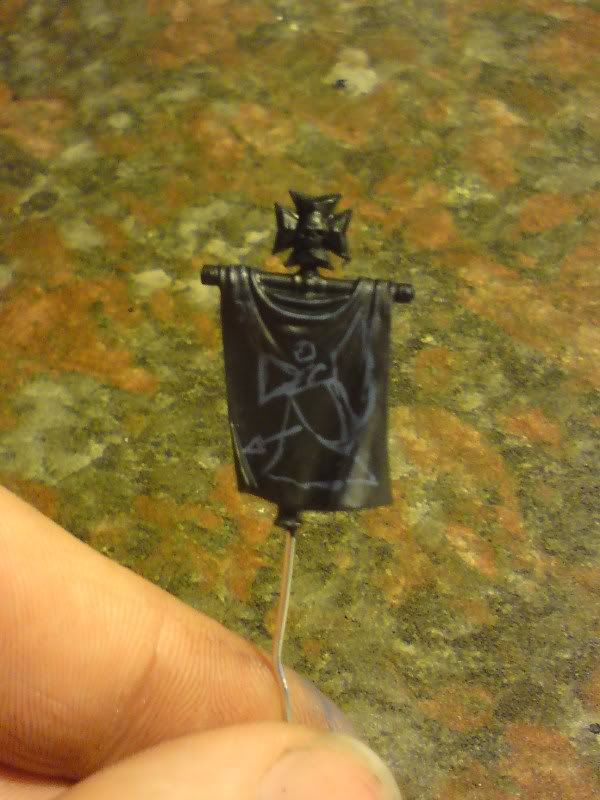 After outlining the shapes, I painted the robes, border, cross and blood drops in Mechrite Red basecoat highlighted by Blood Red and then Blazing Orange. I shaded them with a 1:1 mix of Blood Red and Scorched Brown.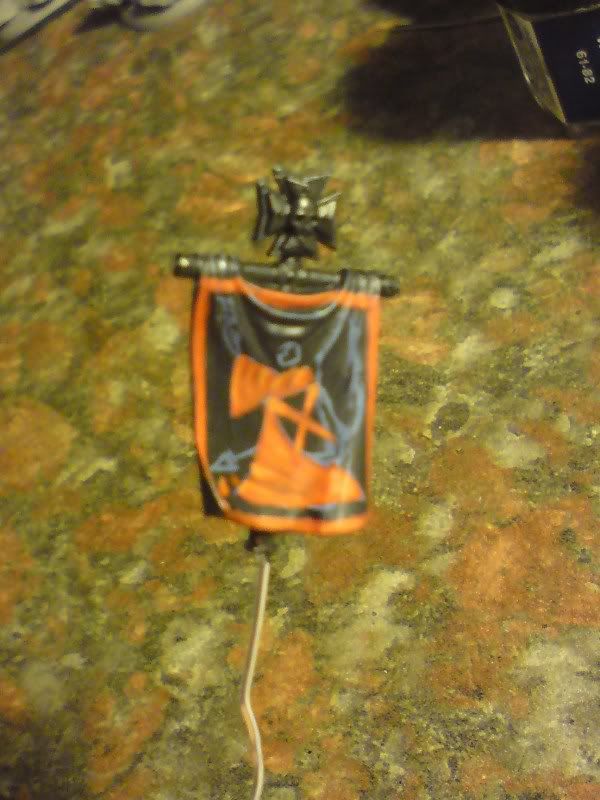 Next I painted the wing and spear tip with Shadow Gray, highlighting with Fortress Gray followed by Skull White.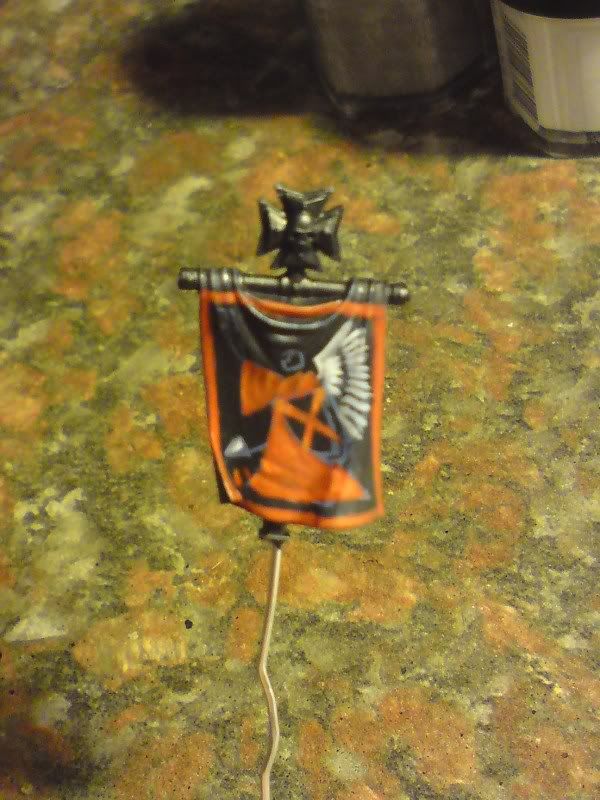 After that, I painted the Skull and Arm using Kommando Khaki, hightlighting with Bleached Bone, followed by Skull white. Shading was done with Scorced Brown. I also at this stage painted the halo with Sunburst Yellow.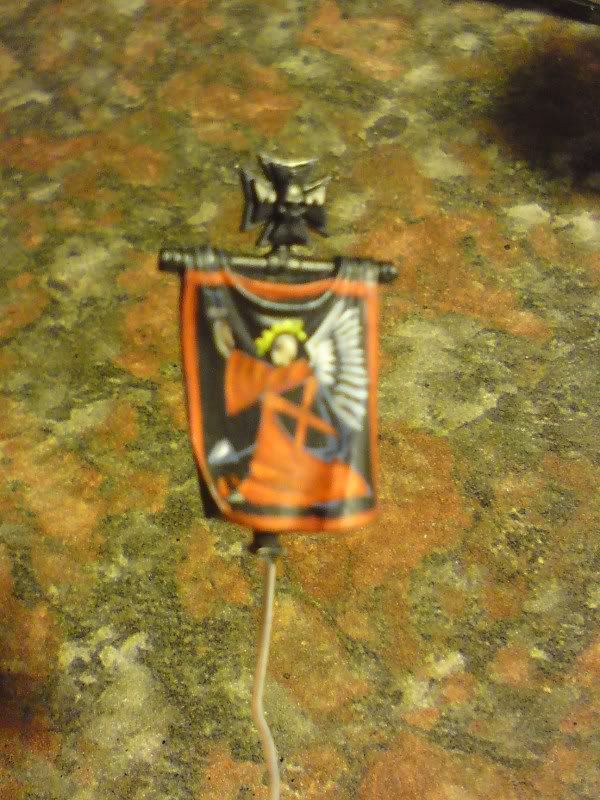 Once that was dry, I painted the spear shaft and the chalice using Scorched Brown, highlighting with Vomit Brown, with a final highlight of Skull White on the chalice only. At this stage, I also filled out the shield in chaos black and touched up any other areas that may need it.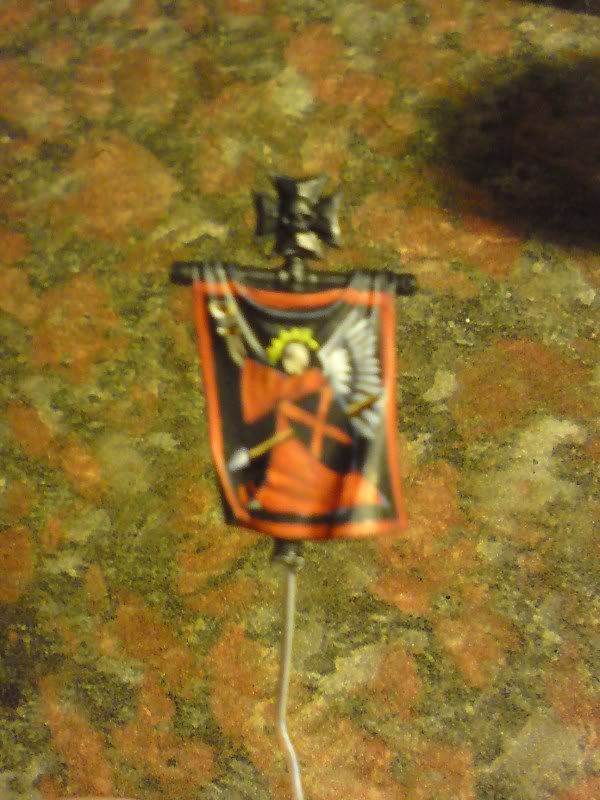 Finally, I used pure Kommando Khaki to do the scroll/ribbon thing.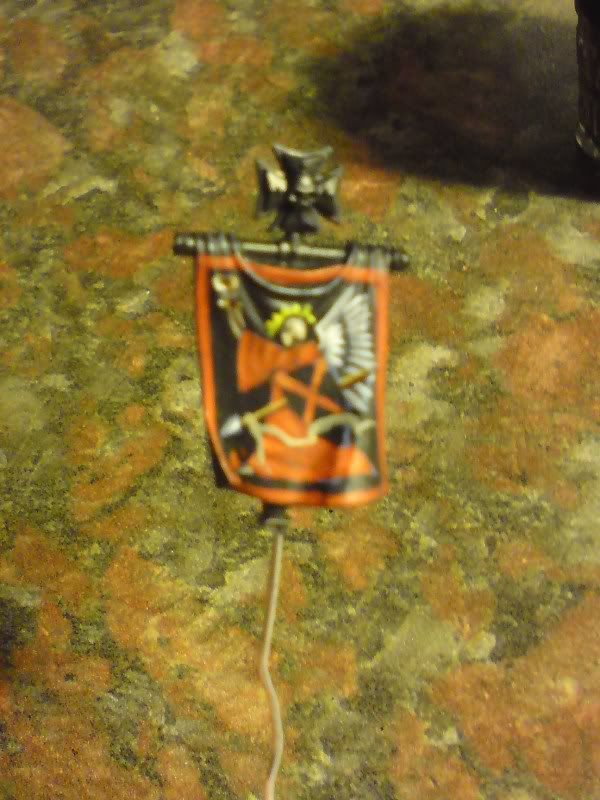 Onwards and upwards.
Members of 2nd Co. 3rd Tactical Squad.
Sgt Hector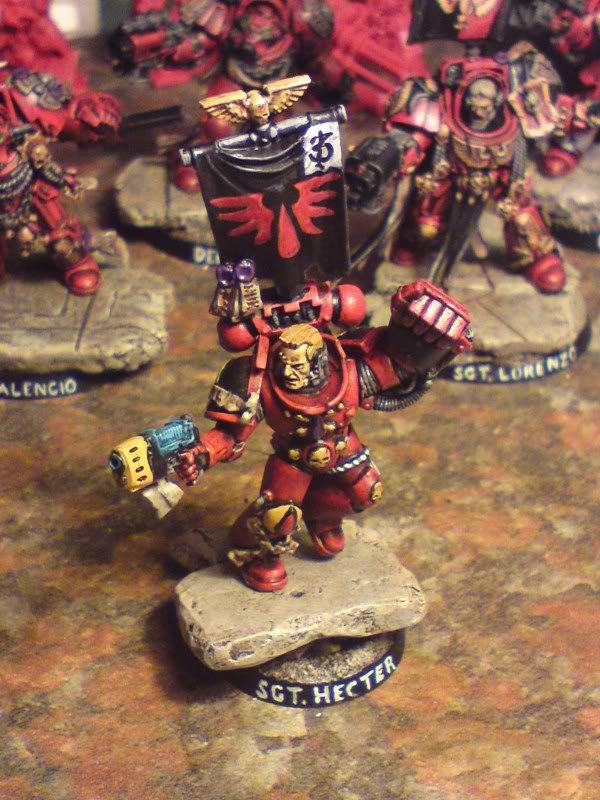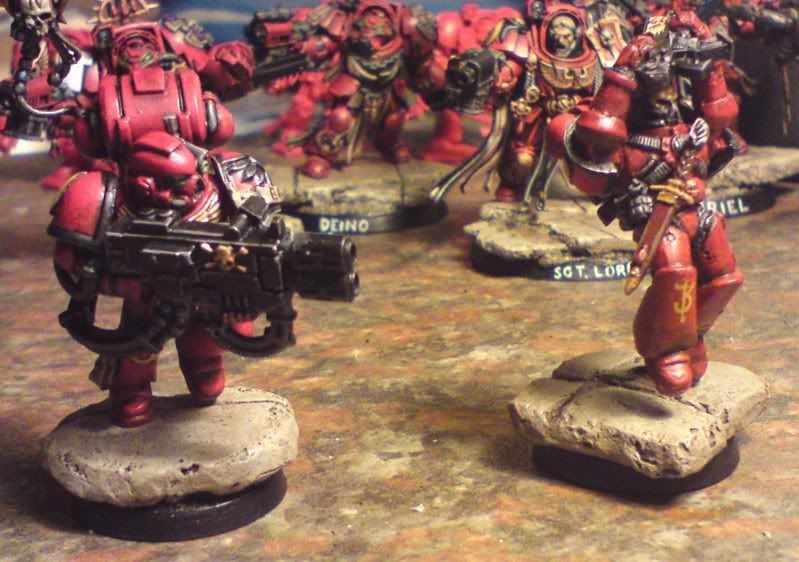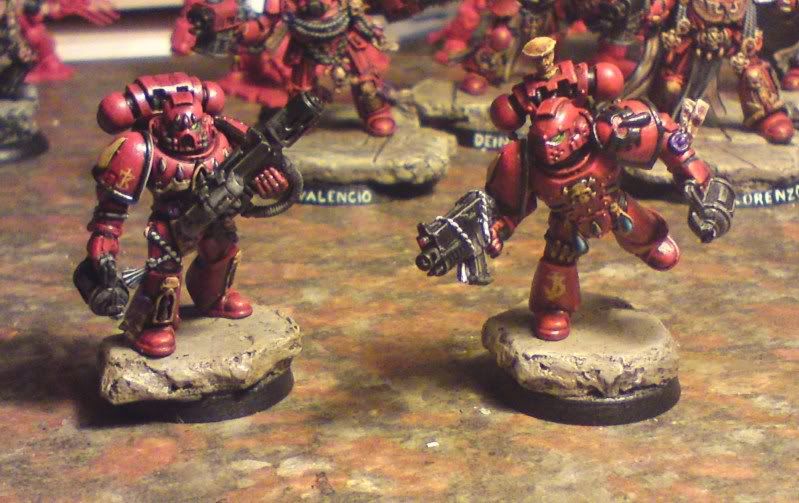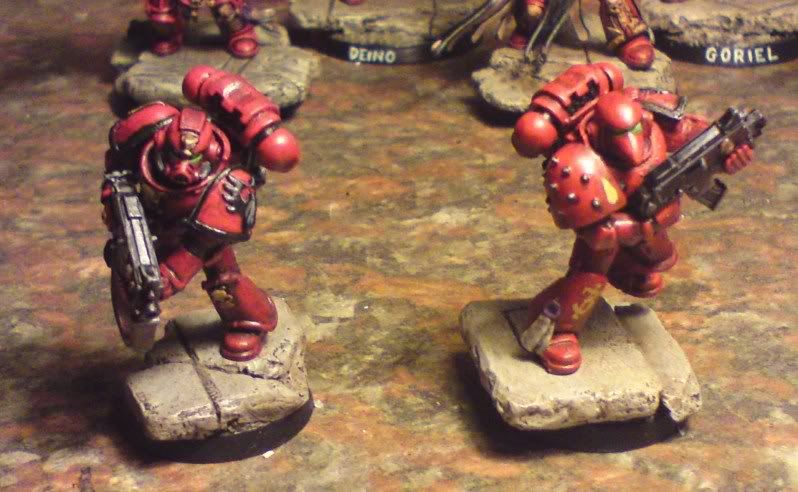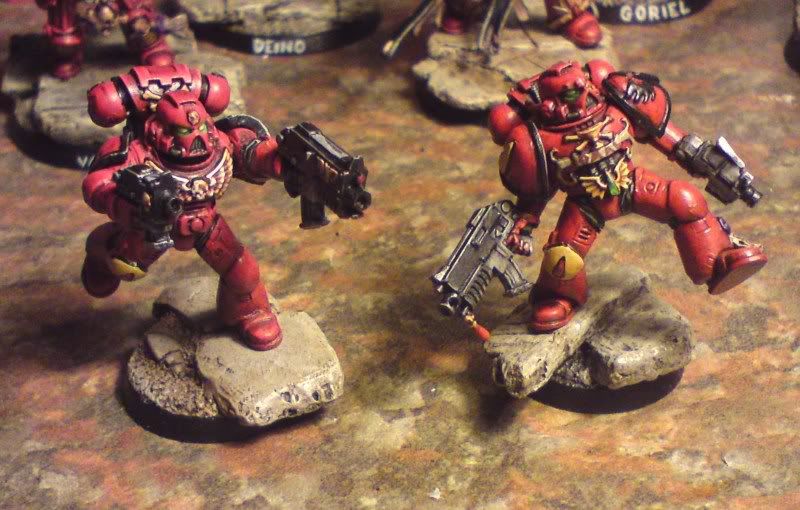 I'm playing around with less static poses. But when I do do a static pose, I try to add other details to them. Like the laser sight on this marine.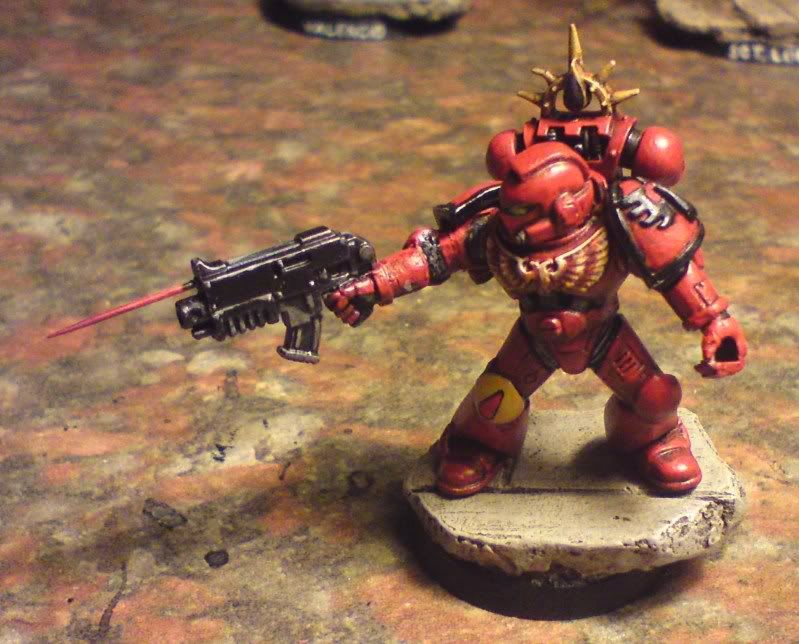 The Sargent and Heavy weapons Marine are magnetised so I can swap weapon load outs.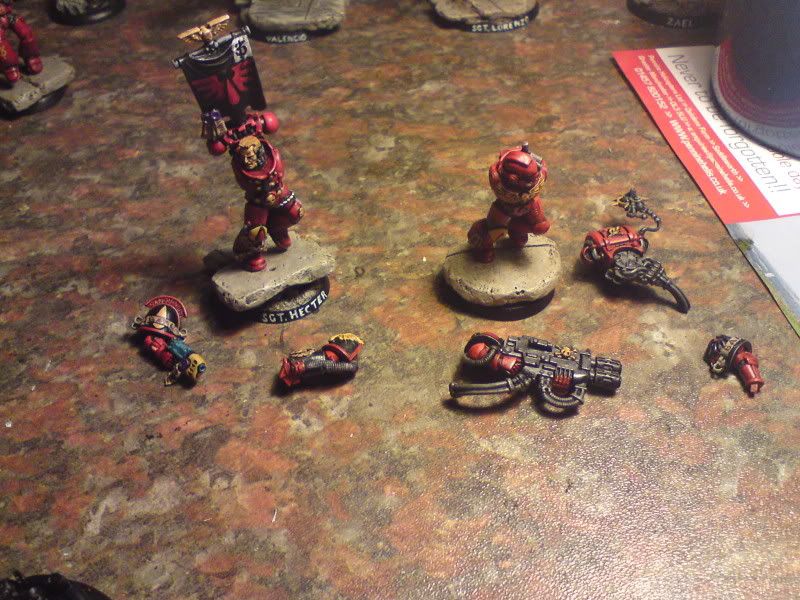 Next
Squad Lorenzo lead by Sgt Lorenzo naturally.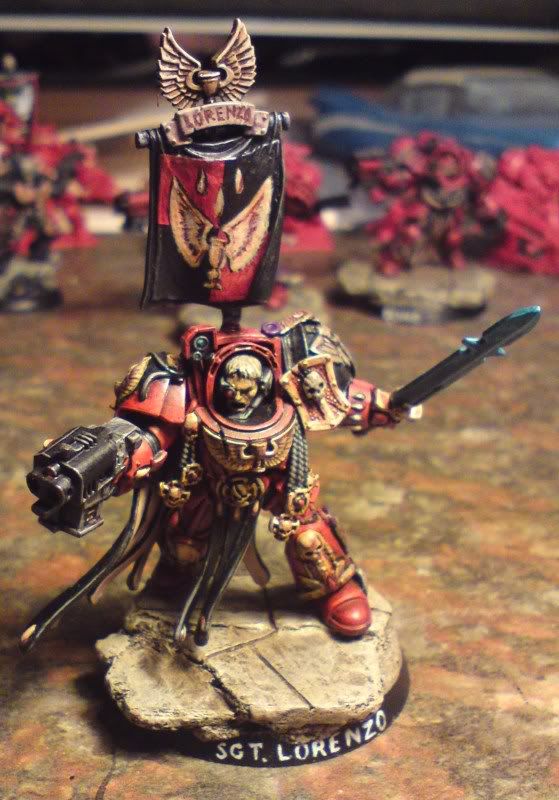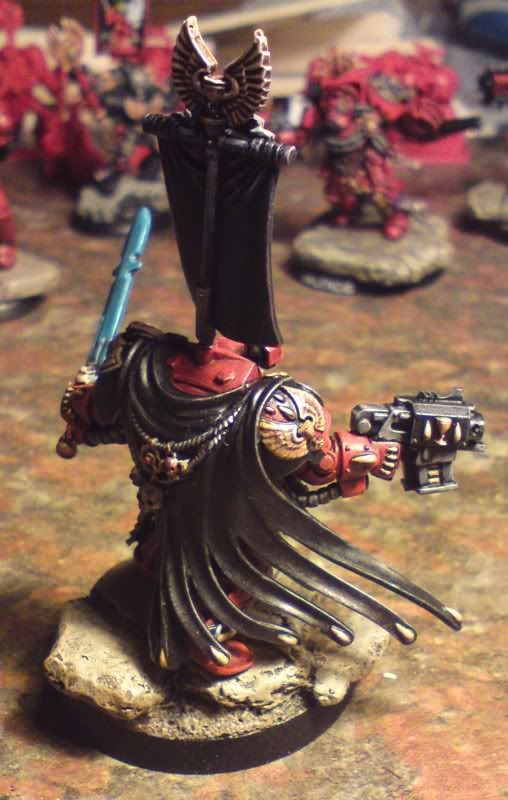 Brother Valencio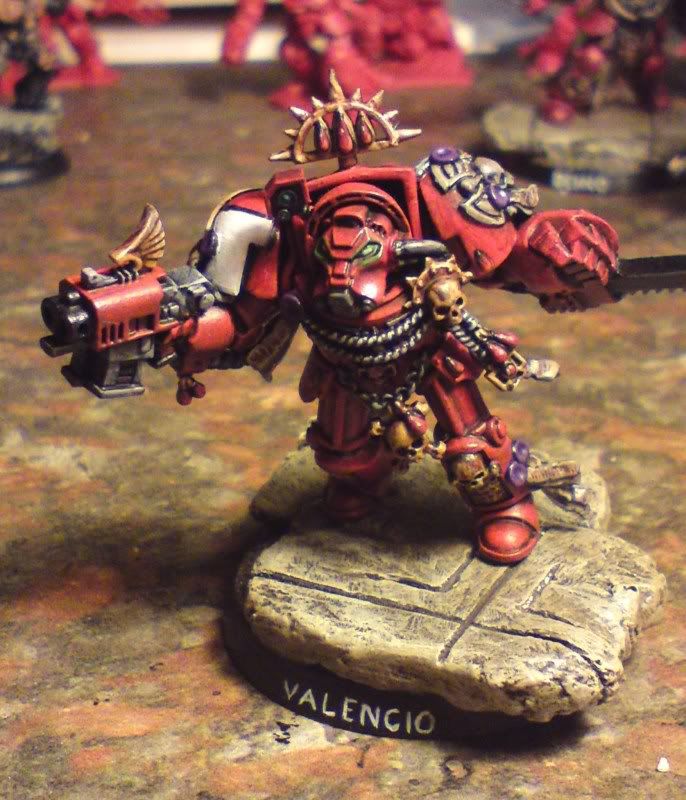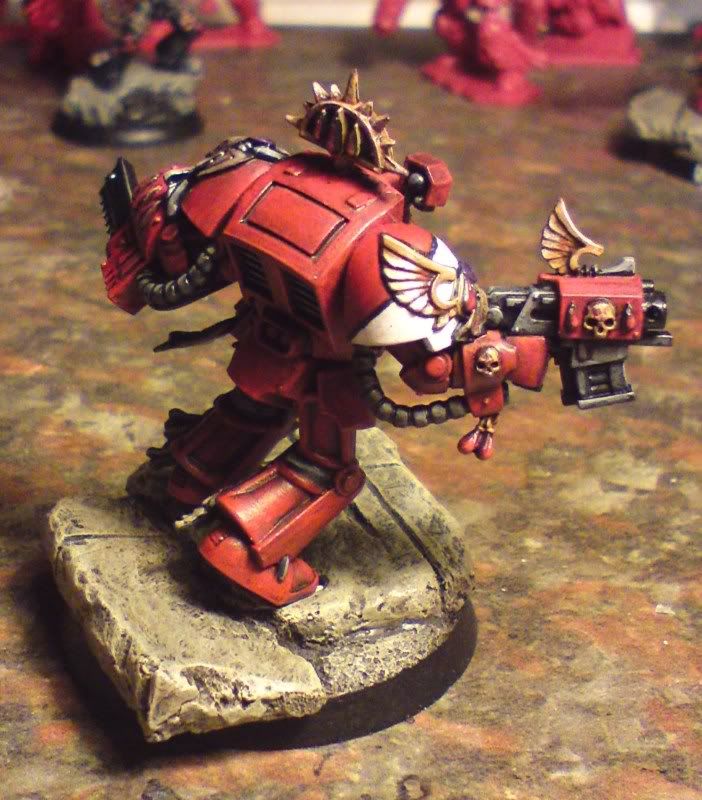 Brother Deino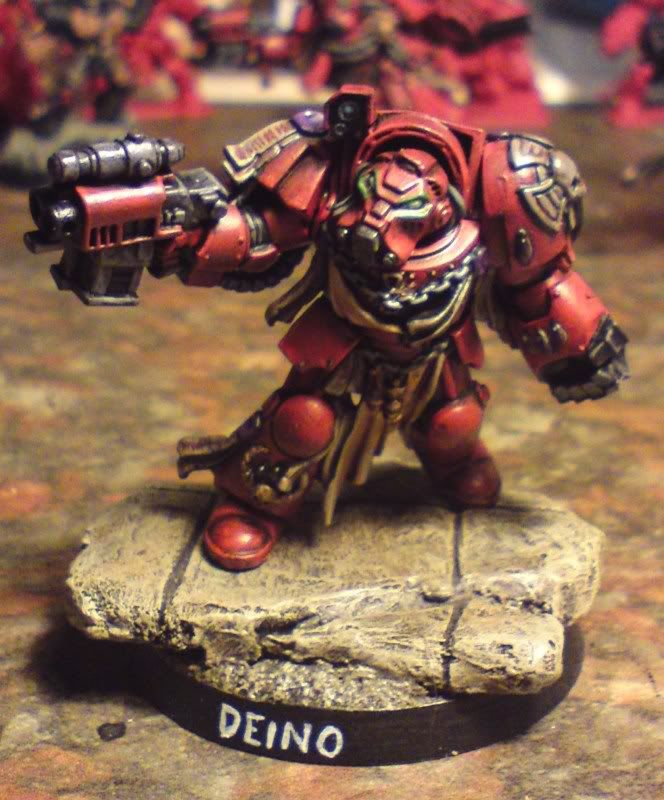 Brother Goriel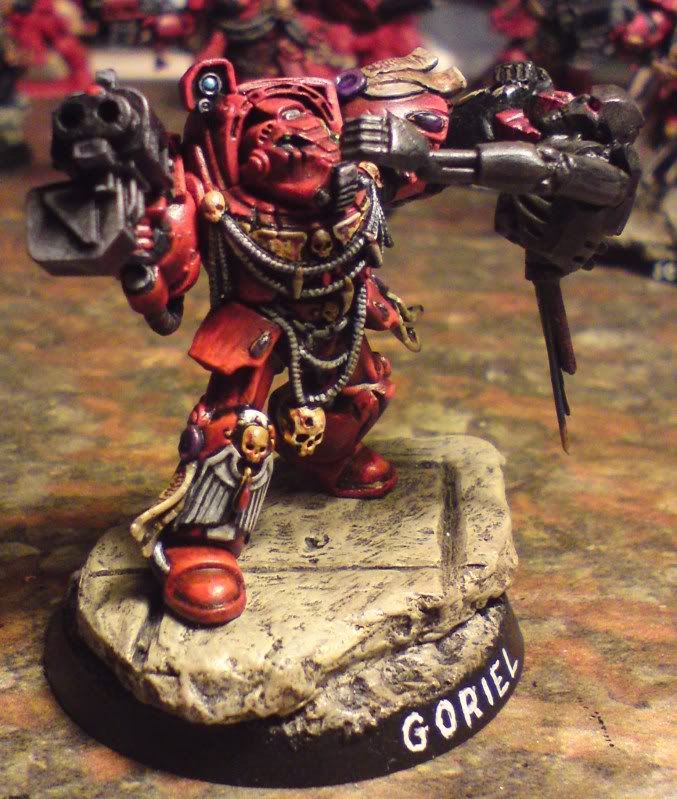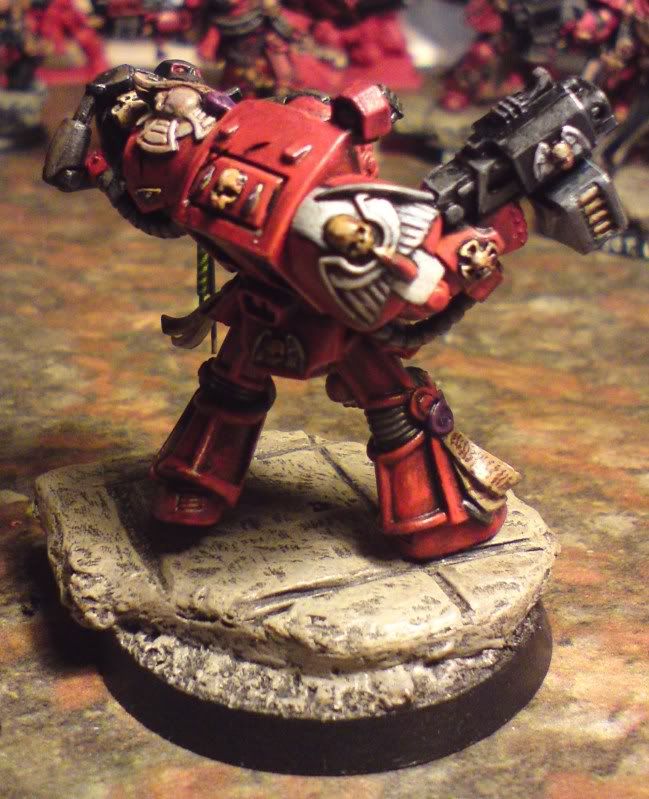 Brother Zael