MOOOOOOAAAAARR pics...
First off, 2 I already posted. Like I said before the main chasis went together easily. But the the Turret was a biotch, talk about misfitting.
Anywho, I added the main Battle cannon from the Baneblade and external fuel tanks and exhausts to the rear of the main hull.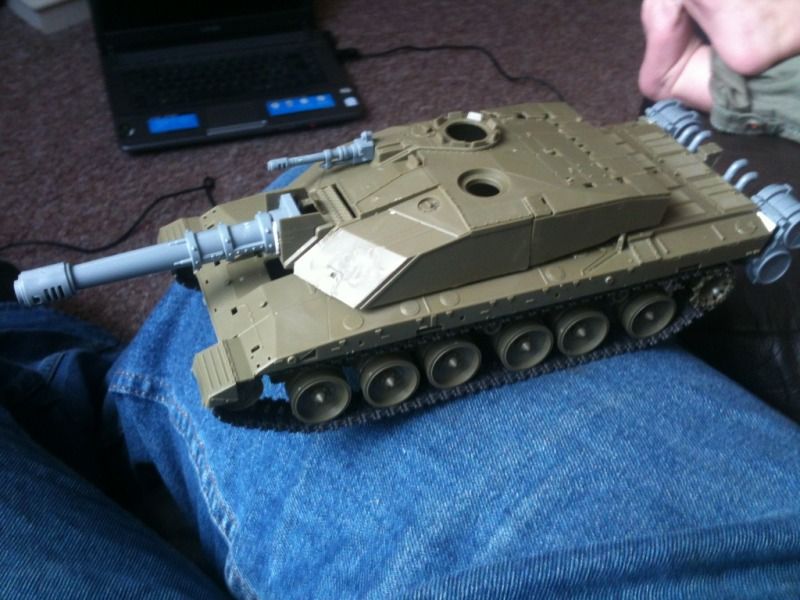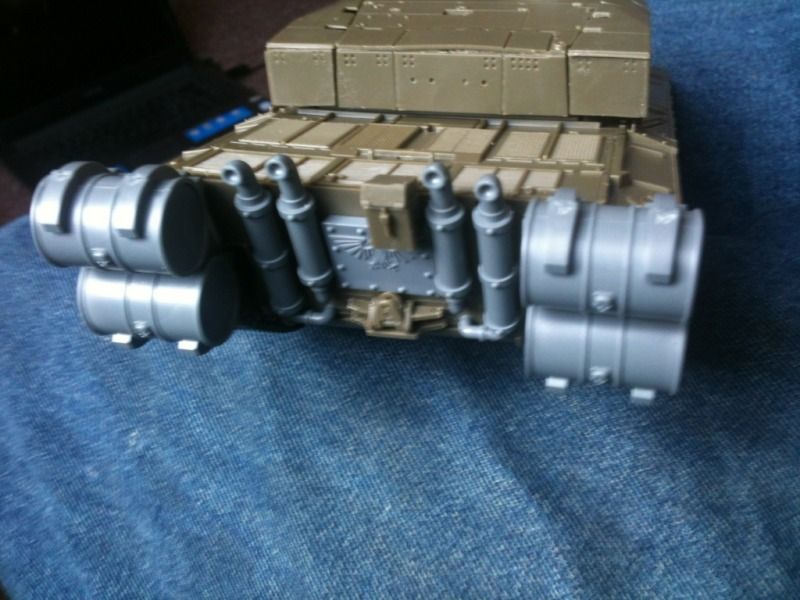 For it to meet the minimum armaments of the Baneblade, I had to fit a hull mounted Twin Heavy Bolter. I had thought about putting it in the Driver dugout. But it would have looked odd in the middle right under the main cannon, and really there was insufficient space. So i decided to cut out the front section altogether and fabricate something suitable out of plasticard.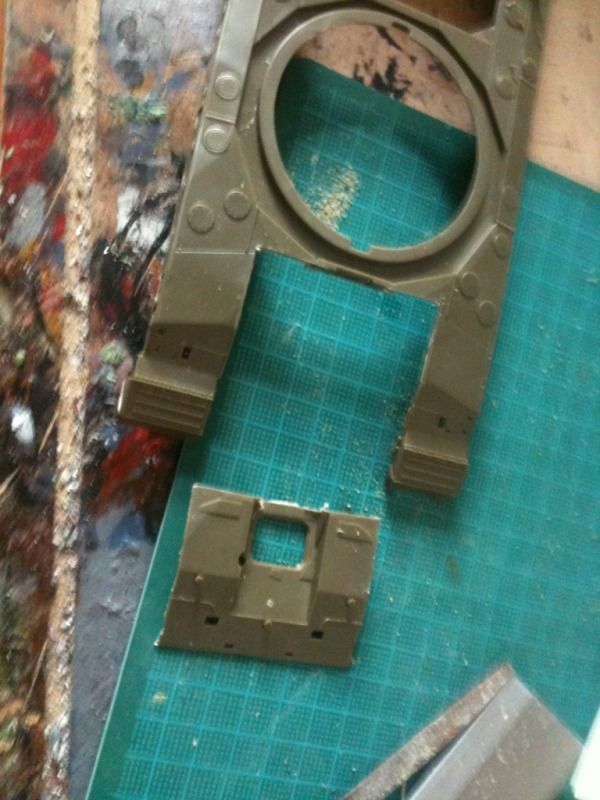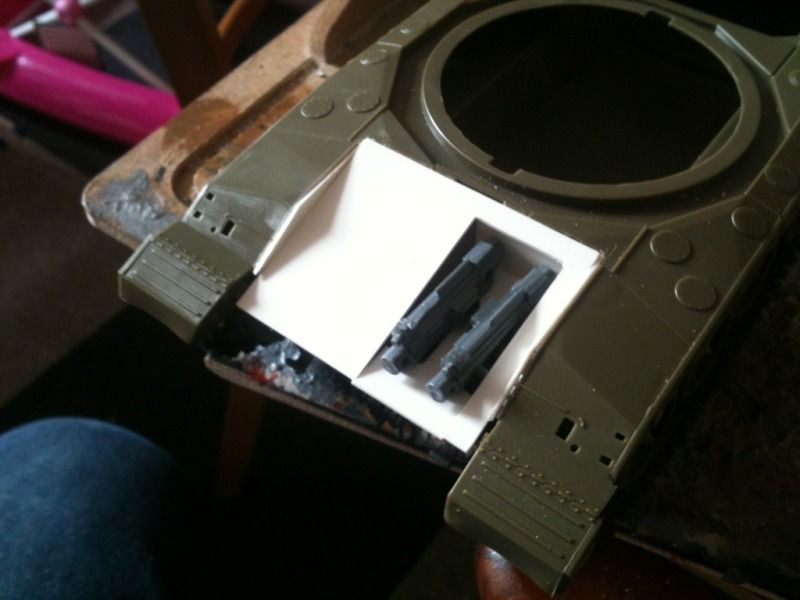 ...
[ Continued ]