Hey folks.
A couple months ago I posted pics of my MK1 Rhino/Razorback conversion, and had calls to show how I made it. Well I suck at WiP or tutorials. But I am working on another and have taken alot more pics.
If you have any questions, feel free to ask.
First of all I have to say the way I made the Grills is different from the first time. But I was able to get them made in 1/4 of the time.
I noticed that the interior of the rear hatch to the Rhino kit has a nice Grill patern. So I used Greenstuff to make 4 positive molds of the patern. Its inportnant to try an keep the green stuff about 1mm thick. (Thicker will mean more work on the next stage as I found out)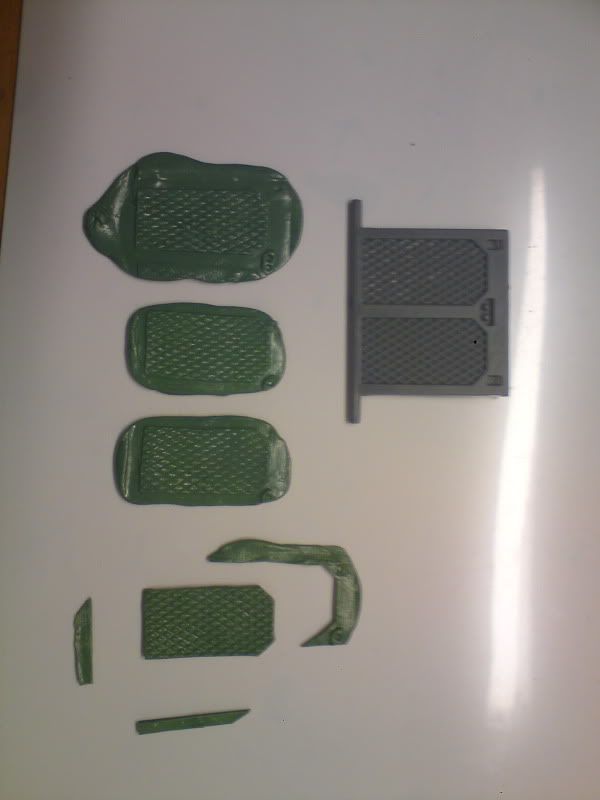 Then I cut 4 pieces of plasticard to the shape of the grills including the surounding colars. (I first did it with paper till I got the desired size.) Then I did the same with the Green Stuff moldings...
[ Continued ]